Where do people fit in?
Digital opportunities and divides
Philip Nothard, Insight and Strategy Director, Cox Automotive:

"An increasing number of consumers start their search for their next car online. However, only a small fraction of all cars sold are purchased entirely online – and just one in five global auto intenders in a Global Auto Pulse Google Survey expressed a preference to purchase online. We are still seeing evidence that most consumers want to physically view, test drive and feel reassured before signing on the dotted line on their next car purchase."
Growing dealer headcount in the US
Research shared by Cox Automotive in June 2021 suggested two thirds (65%) of dealers planned to increase headcount by the end of the year, with a further third (34%) maintaining. The research also found interest in working in dealerships was growing, but barriers around payment on commission and antisocial hours working were still putting people off. Almost three quarters (72%) of franchised dealers said finding and hiring the right employees was a challenge, with two thirds (67%) saying that motivating and retaining quality employees was also tricky.

Looking at investing in digital processes, around half (52%) had changed existing roles to include new online sales duties, while almost one in seven (15%) had added new digital-specific roles. A similar number (17%) had eliminated roles which were no longer necessary to make way for new processes. Half of dealers (50%) recognise new skills are needed, and the same number recognised they needed to invest in training and education.

Source: The State of Dealership Staffing Study, Cox Automotive, June 2021
Signs of optimism among UK dealers
While there is a caveat around making up for lost roles during the height of the pandemic, the most recent HR Survey from the National Franchised Dealers Association (NFDA) in the UK found more than three quarters (78%) of dealers planned to recruit sales executives over the following three months, and the same number were seeking technicians. Two thirds (68%) were looking to employ service advisors. There was also significant uplift in recruitment intent across apprentice technicians (68%), as well as sales (34%) and bodyshop apprentices (24%).

Source: The NFDA HR Survey, August 2021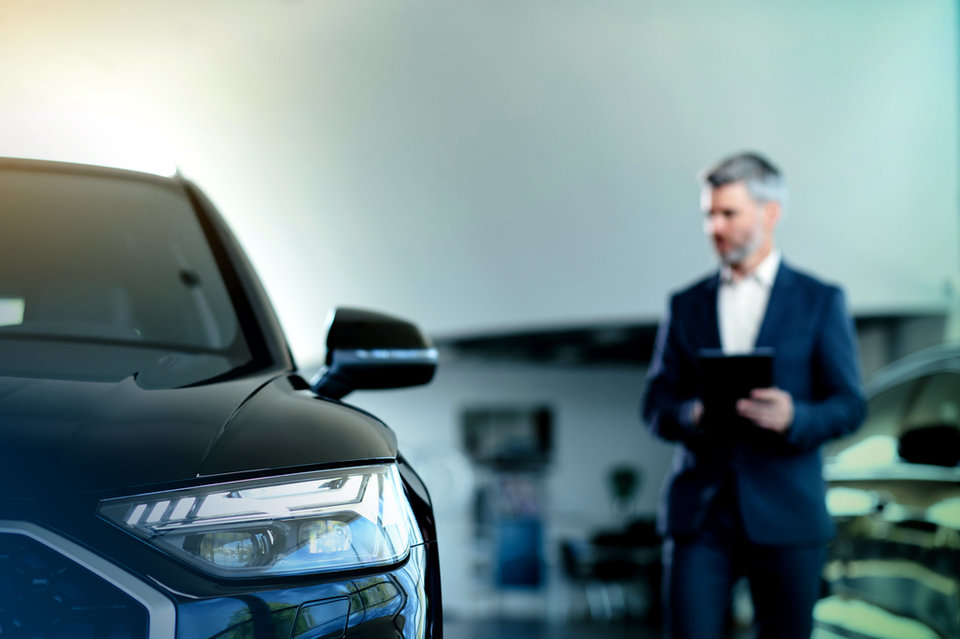 "Dealers are increasingly looking to recruit a diverse skillset to respond to the trends facing our sector, from electrification, to the growing involvement of technology. Focusing on bringing new talent into the industry has never been more important. Attracting and retaining talented people is key to the success of our industry, and we will continue to work closely with our members to assist them with their recruitment efforts."
Sue Robinson, NFDA Chief Executive
Dealing with the digital divide
Although significant investment is underway in digitally transforming automotive retail, the digital divide has been exacerbated in many global markets following the COVID-19 pandemic. Characterised as the gap between people in society who have full access to digital technologies (such as the internet, computers, and web-enabled mobile devices) and those who do not, the digital divide has become more apparent as services have moved online during various lockdowns and social distancing measures.

People can be digitally excluded for various reasons. Not just access to technology and infrastructure, but also the cost of access, a lack of skills, or even a lack of confidence or motivation to use technology. The main factors which tend to influence digital exclusion are around age, region, socioeconomic status, and whether people have a disability. While the number of those without relevant digital skills or access is declining, a Lloyds Bank survey suggests around one in seven (16%) people in the UK can't carry out basic digital tasks.
Those who are less digitally skilled may have issues accessing the workplace, as many jobs are now advertised online and require digital application processes. They may also have challenges accessing credit and finance, as banks and retailers increasingly encourage digital service adoption. The Lloyds Bank survey also found almost two fifths (37%) of the UK's workforce lacks the basic skills needed for fully safe and legal online behaviour, posing a potential risk to manufacturers, dealers, and fleets if they don't ensure staff are fully trained and cyber aware.
"Automotive was running behind other retail sectors when it came to embracing digital technology. There has been rapid acceleration in the past two years, but there are still plenty of gaps and opportunities in the proposition. We also have to be very careful of the digital divide and not moving so fast that we leave a whole customer group behind us who cannot or choose not to access the internet. While digital penetration is high across most of Europe, there are still pockets where individuals will not be able to transact if everything moves online."
Didier Van Bouwel, Chief Operating Officer of Modix International