Shopping on electric avenue
Direct-to-consumer: the logical next step?
Image: Alexander - stock.adobe.com
Philip Nothard, Insight and Strategy Director, Cox Automotive:

"The big change we have witnessed throughout the past few years is the shift in control of the vehicle purchase from the dealer to the customer through the growth in online retail. The agency model is the manufacturers' attempt at gaining more control over vehicle purchasing, particularly in the high-tech EV and connected vehicle space."
Reducing the EV sales risk
Electric vehicle start-ups, such as Rivian, Lucid, Lordstown, Arrival, and Fisker, are already embracing the Tesla direct-to-consumer sales model in the US, while Ford has announced a direct sales approach for the Ford Mustang Mach-E via the Changan Ford joint venture. In Europe, Volkswagen and Audi will sell their EV ranges direct to the consumer, and Daimler is going to expand its direct sales model – already active in Sweden and South Africa – to both Austria and Australia. Volvo has also confirmed it will be direct sales only by 2030.

While some dealers are concerned about what this might mean for their long-term future, others are relieved that manufacturers are taking on the risk of retailing electric vehicles while still in the diffusion of innovation early adopter phase. With uncertainty around how quickly EV technology will advance, and questions about how subsidies and incentives will be supported post-pandemic, EV is a financial risk too far for some dealers. If manufacturers take on the retail direct, dealers can put off investing in EV charging and servicing technology for a little longer.

Conversely, for manufacturers, leaving EV sales in the hands of dealership salespeople who may not be ready to upskill, or for whom the existing low market share renders them almost irrelevant, is too risky considering the high stakes in terms of meeting emissions targets. Manufacturers must see EV sales increase to meet ambitious emissions reduction requirements and taking charge of the business model means they have more control over how and where to do so. EV uptake tends to be higher in areas where direct sales models are deployed, if experience in the US is anything to go by. This is, in part, due to the driver education over sales model.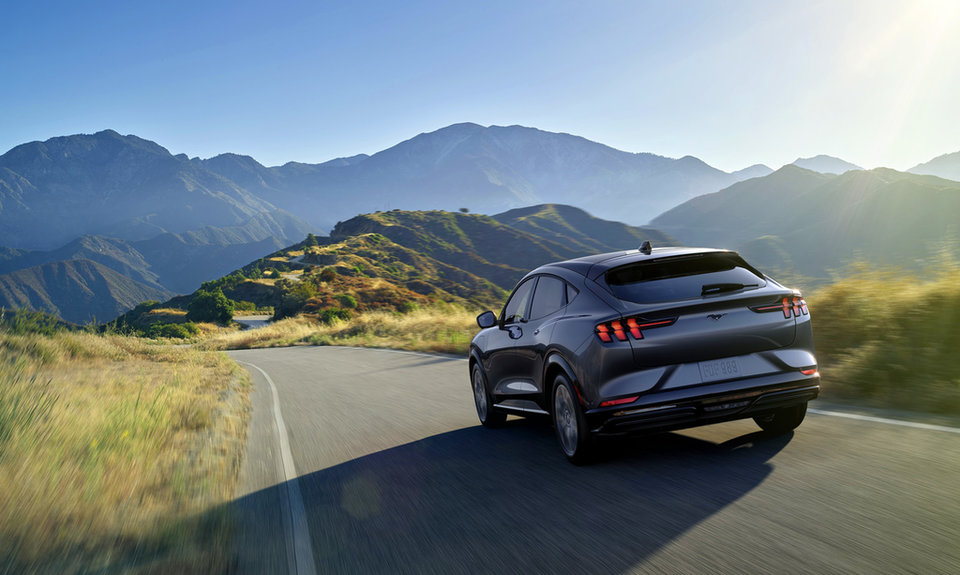 While built-to-order methods have been commonplace in Europe for many years, the US is now starting to embrace this approach. In July 2021, Ford CEO Jim Farley was quoted as saying, "We are really committed to going to an order-based system." Part influenced by COVID-19, but also the global shortage of semiconductors, the manufacturer is looking to reduce inventory waiting to sell through forecourts and focus on building vehicles to spec and demand. The manufacturer has also introduced Ford Express Buy, an online-only way to purchase the Mustang Mach-E.
Technology integration and consolidation
In China, state-supported EV brands such as Nio, Li Auto, and Alibaba-backed Xpeng compete alongside BYD, Tesla, and Volkswagen. They rely on direct sales and the experience centre model. However, the country's Industry and Information Technology Minister said, in September 2021, that China has too many electric vehicle makers and the government is going to encourage consolidation. While there are around 300 EV manufacturers in China, this number will reduce, with only those who can produce a minimum number of vehicles able to continue.

Technology giants like Baidu, Alibaba and Tencent are an integral part of the Chinese vehicle ecosystem, supporting not only driverless technology but also infotainment and in-car connected platforms. Meanwhile, vehicle sales have been overhauled, with manufacturers live streaming events across third party social media platforms and capitalising on influencer trends. Even traditional manufacturers like BMW are capitalising on the direct-to-audience marketing approach.
Didier Van Bouwel, Chief Operating Officer of Modix International:

"Consumers expect more when it comes to customer service. They want to access vehicles and maintenance at their home or work address, rather than going out of their way to visit a third-party location. We are already seeing this in China, where the reduction in aftersales associated with less frequent servicing of electric vehicles is being countered by increased demand for flexible support.

"It won't be long before drivers make the appointment from their car dashboard, someone collects the vehicle from their home of an evening, it is serviced overnight, and returned before they need it again the following morning. That said, we still need a consumer-facing interaction in digital retail, even if that isn't always from a physical location.

"By 2030, if not long before, drivers will be able to buy online, arrange home collection/delivery, coordinate a test drive from their home or work address, and complete all of the finance paperwork online. The latter is currently tricky due to credit check requirements, but organisations are becoming increasingly confident with digital signatures and the global pandemic has forced businesses to innovate."