Cox Automotive outlook
Philip Nothard, Insight & Strategy Director
When we shared our last Outlook in late 2020, we talked about the challenge of blaming 2020 performance on 'unprecedented' events and the futility of hoping for a return to 'normal'. Of course, we all know, there is no such thing as 'normal' anymore and, indeed, there may not be again. But, in reality, this is nothing new. The global automotive sector is constantly evolving. While the pace of change may be accelerating, the sector has always looked forward rather than back.

Let's look first at COVID-19. The pandemic has clearly caused significant problems for an industry that was already in a state of flux. Between temporary plant shutdowns, 'pingdemics' with workers isolating, consumers unable to leave their homes, dealerships closing their doors, and a change in the way people travel, there is now a lag in the supply of vehicles and artificial inflation in the used car market due to shortages in the new. Unheard of previously, vehicles are now an appreciating rather than depreciating asset. While there may be a softening of used values, they are unlikely to return to pre-pandemic levels, as supply constraints, cost of new, and manufacturing expenses are all going up. This is a worldwide concern and, with manufacturers increasingly taking a global view, one which is set to continue.

Focusing in on the UK and European markets, another big challenge has been the implications of Brexit. While mixed up with the pandemic, the UK's exit from the European Union has had significant ramifications for cross-border operations. As we write this outlook, there have already been delays in getting supplies across the Channel, issues around driver shortages, increased container shipping costs, and more besides. It perhaps won't be fully clear what the knock-on effect of Brexit will be for several years to come; however, there is an increased complexity at the moment.

A further issue, which can be linked to COVID-19 and Brexit, but which has been around for a lot longer, is the endemic skills and knowledge shortage in traditional sectors – of which automotive is one. An ageing workforce, an unwillingness in some quarters to embrace new technologies, difficulties moving people around the world to work, and perceptions that it is an industry that is dying: no wonder it is difficult to recruit across some parts of the automotive sector today. Yet, we see that there are plenty of opportunities.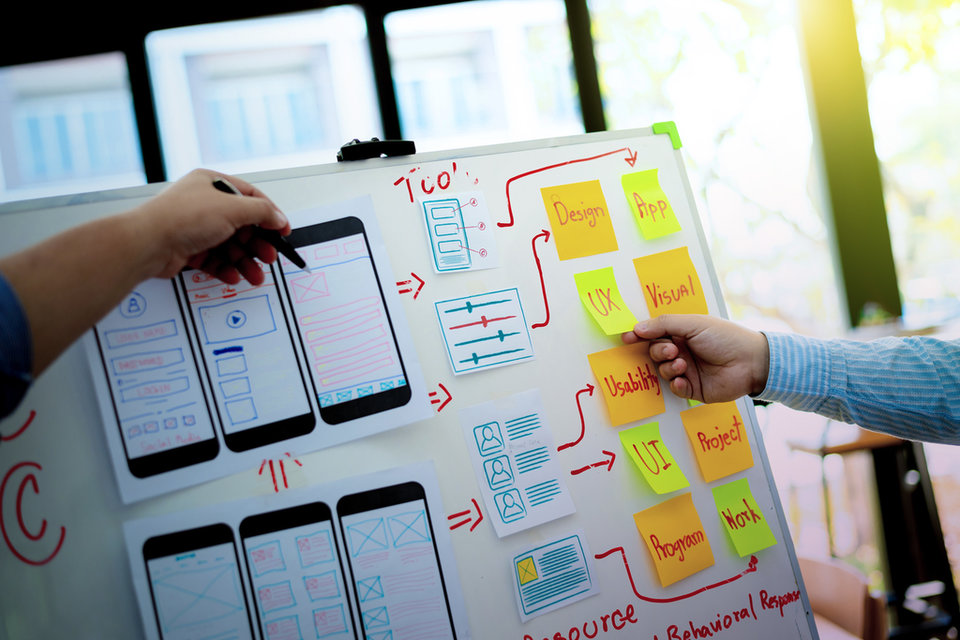 Being bold, we might argue that the automotive sector needs a facelift. No longer are we a manufacturing-led business. To attract talent and, putting it frankly, investment, we need to reposition the automotive sector as a technology-led operation. This is already the case for many of the challenger brands and new entrants to the sector, listing themselves in the technology rather than motor category on various global stock exchanges and seeking investment from venture capital firms and finance houses which traditionally fund technology-led enterprises.
With the two most significant trends in our sector converging – digital transformation and electrification – this shift in perception becomes more important than ever. Looking at those trends in turn, we need to be clear that digital transformation and digital retail have been on the horizon for a very long time. Indeed, the automotive sector has been lagging behind counterparts in other sections of the retail industry, where personalisation, same day delivery, and build-on-demand have been the norm for many decades. The pandemic has indeed accelerated digital deployment, but it was only a matter of time before other market forces drove this change anyway.
The challenge we have in the short-term is ensuring that, in the excitement of getting every part of the sales process online, we don't leave behind a digitally excluded part of the population who may not want or know how to access technology. This could be due to issues with skills and knowledge, concerns over privacy, or infrastructure issues denying internet access. Indeed, globally, there is a massive difference in how and when people can benefit from digital retail.
Looking at the electrification roadmap, we could easily suggest that the 2025 and 2030 deadlines around the world are coming both too quickly and too slowly all at once. That the automotive sector is moving to electrification is not in question, but how it does so and with what other powertrains and fuel types in the mix is still uncertain. In many economies, there is a growing realisation that a pure electric vehicle approach is unlikely to meet all demand. Likewise, decarbonising heat, homes, and commercial premises is going to take a significant proportion of renewables investment.

There are calls from some quarters of the industry to accelerate the pace of change, with more investment required in infrastructure to support new energy vehicles and increasing mobility solutions. Conversely, other commentators argue the regulatory drivers for change are too soon to enable all businesses and individuals to keep up. There is a danger we create a two-tiered society – those with the money to go digital and electric, and those who get left behind. As in many of the key historical eras which have seen significant change, with progress for many comes pain for a few.
The UK automotive sector remains a significant player in the global marketplace, but the short-term impacts of the pandemic, Brexit, semiconductor chip and rubber shortages, and more, could see that position being threatened in the medium to long-term. Manufacturers are thinking global rather than local, and the UK automotive sector must do the same. Even the Society of Motor Traders and Manufacturers (SMMT), which represents the UK motor industry interests, has taken on an office in Brussels in recognition of the need for the sector to think beyond UK borders. The UK and Europe need to recognise they are part of a massive global picture. Manufacturers are not treating regions in isolation any longer.
Looking to the future, our forecasts are heavily dominated by the impacts of a global focus on sustainability, decarbonisation, and technology. The organisations which succeed in this new automotive era are those who build or buy the capability to keep up with the global pace of change; those who partner strategically around the world to create networks which offer holistic international solutions; those who find ways to remove borders and barriers; and those whose vision is focused on enabling people to remain mobile, whatever shape that will take.
Our role at Cox Automotive is to enable our partners and customers to embrace and build on change; to access the insight and intelligence which will support their business endeavours today and long into the future; and to navigate and respond to the consumer-driven trends which are reshaping the sector. We work closely with customers to complement their business activities, to consult on their next steps, and to create opportunities for mutual benefit in years to come.
We all know that the global automotive sector will be unrecognisable in ten years' time; the question is, will you be ready?