Infrastructure and legislation
Investing in the technology to keep vehicles moving
Global infrastructure requirements
With ambitious targets to increase EV adoption globally, significant investment will be required in charging infrastructure (in both numbers and reliability). In the US, there are currently around 110,000 public charging devices, with strong charge point to EV ratios in states such as Vermont, California, Massachusetts and Utah. In Europe, the figure is almost double, at nearly 200,000, while China leads the way with more than 800,000 devices. Countries such as Malaysia are playing catch-up in Southeast Asia, while Thailand, Indonesia and Singapore are pushing ahead for EV investment.

Although there was still an oversupply situation in Europe in 2019, with around five to seven electric vehicles per public charge point across Europe, the rapid acceleration in EV adoption means the recommended ten cars per device is imminent. The European Federation for Transport and Environment created a Public Charging Supply metric, advising more than 1.3m public charge points would be required EU-wide in 2025 and 2.9m in 2030. An estimated €20bn investment is needed, rising to €80bn when private charging infrastructure is also included.

For the US, the International Council on Clean Transportation has suggested there will need to be approximately 2.4m chargers by 2030, including 1.3m workplace, 900,000 public and 180,000 fast chargers. About a million chargers will be required at multi-unit dwellings, such as flats and apartments. The expected investment between 2021 and 2030 is around $28bn for both public and workplace chargers.

In some markets it is the vehicle manufacturers running the networks, such as Tesla and Volkswagen (Electrify America) in the US, and the Ionity joint venture in Europe. Energy companies such as BP and Royal Dutch Shell have made acquisitions to enter the charging market, while electric utilities and local authorities are also in on the action. Interestingly, much of the financial investment in the US is around buying or taking stakes in existing European charging companies.
The right infrastructure in the right place?
"There is a clear challenge when it comes to ensuring the right infrastructure is in place to support the growth in electric vehicles. Not only do there need to be enough reliable connections, but the physical space needs to be found for vehicles to be parked up while drawing their charge. In some European cities, where space is already at a premium, this could prove a real barrier."
Didier Van Bouwel, Chief Operating Officer of Cox Automotive brand Modix International
EV country focus: the United Kingdom
In October 2021, there were more than 45,000 public charge point connectors, 26,000 devices and 16,500 locations listed on the Zap-Map database. Between the end of 2016 and the end of 2020, there was a 220% increase in the number of public chargers in the UK. Almost a third of these are in Greater London, rising to half when you include the South East and East of England. Just 10% are found in the North East and North West. Around one-fifth of locations have a rapid or ultra-rapid public charge point, a figure which has grown substantially over the past decade.
How many charging points are there in the UK?
Source: Zap-Stats 18 October 2021 Zap-Map.com
A report from the Competition and Markets Authority suggests there could be a need for between 280,000 to 480,000 public charge points by 2030, which is more than ten times the current total number of devices. More than eight million households - a quarter of drivers - don't have a driveway or garage. There are only 1,000 on-street charge points outside of London. One solution could be to follow Amsterdam's lead and install on-street chargers by resident request, but this would be slow. There are currently around 500 charging devices on the UK motorway network out of an estimated 2,300 required, and much of this is tied up in exclusivity agreements.
Companies are ramping up their activity. In September 2021, Royal Dutch Shell announced it would install 50,000 on-street charge posts by 2025 through its acquisition of ubitricity, up from the 3,600 chargers it currently operates in Britain. The UK government is also pushing forward, requiring charge points to be installed in all new build homes and offices, subject to legislation announced later this year. All points will be required to offer smart charging and load balancing options, building on the requirements from 2020 that public charging infrastructure should be pay on use, rather than membership.
The shape of our forecasts
In line with previous Insight Reports, we have developed three potential forecast scenarios – high, medium, and low. Against each scenario we have indicated some of the influencing factors.
Best-case scenario (unlikely):

Economic bounce-back to 'normal'; unemployment falls after Q1; no significant tariffs; government support for the industry; no significant 2021 wave of COVID-19.

Mid-case scenario (likely):

Steady economic growth but fragile consumer confidence; rising unemployment in H1; cash weakness; medium new vehicle tariffs; some COVID restrictions; weak OEM appetite for the UK.

Worst-case scenario (unlikely):

Stuttering economic recovery; heavy tariffs; weak sterling; continuation of COVID-19 impact; low consumer confidence; high unemployment;.
The UK push for charge point reliability
The AA New Horizons Report 2021 highlighted that, while electric vehicles are accepted as the direction of travel, the reality of the adoption experience is mixed, with infrastructure reliability seen to play a big part in its success. Almost three quarters (74%) of the MPs surveyed for the report agreed having high quality, and reliable electric vehicle charge points is just as important as the quantity. In contrast, more than two thirds (69%) agreed EV drivers must be provided with better customer service.
The report also underlined key areas of infrastructure development and investment, such as financing city centre and motorway locations, maintaining and upgrading legacy charge points, and reviewing better integrations of services and payments across charge point providers and vehicle manufacturers.
AA consumer research from earlier in the year found three quarters of drivers would feel more confident in owning an electric vehicle if they could access a charging point at home (75%), or if they could get charge from any point irrespective of who operates it or supplies the electricity (73%). In addition, a quarter of EV owners (26%) would use their vehicles more if public charging was easier.
Source: AA Yonder Driver Polls March 2021 and January 2021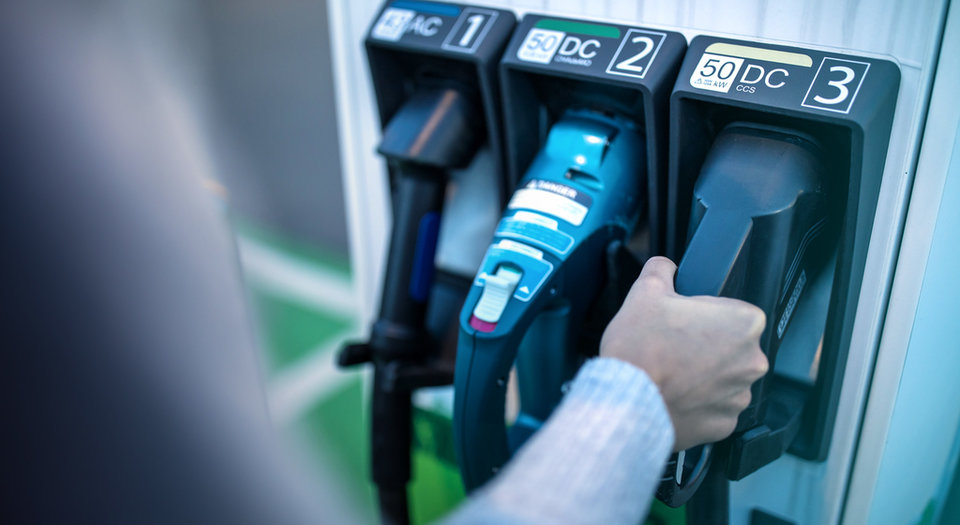 Dean Hedger, EV New Business Development Manager, the AA:

"Research we shared on World EV Day 2021 shows most drivers overestimate the number of breakdowns caused by EV charging infrastructure and vehicle range, with an average guess of 65% for the main driving battering running out. However, in 2020, fewer than 4% of the EV breakdowns attended by the AA were due to running out of charge, a figure which has halved in the past few years.

"As more charge-points, especially rapid chargers, are installed across the country, the number of cars failing to reach one will further reduce, providing more confidence to drivers to help them make the switch. The reality is that the top two breakdowns for combustion engine vehicles and EVs are the same, with tyres and the smaller 12-volt battery being the main causes of faults.

"We provide back-end infrastructure for more charge-points across the UK than anyone else and expect to serve about 20% of the public infrastructure by the end of next year. Our customer service teams also support workplace and domestic charging units for several of our CPO (charge point operator) customers. In August 2021, our dedicated EV support team received over 9,000 calls, highlighting the growth in electric vehicles on UK roads and increasing need for reliable charging infrastructure."
The key to public charging economics is utilisation
Tom Callow, Head of Insight and External Affairs at bp pulse:

"Electric charging infrastructure is an interesting market. There is a guaranteed growing demand driven by legislation. However, consumer expectations around service and reliability are also exceptionally high. The UK public charging strategy is focused on fast connections, offering convenience, and real-time visibility. But there is still a legacy network which needs to be upgraded and an education job to do around rapid charging speeds.

"Electric vehicle drivers who have home charging facilities may not need the public charging network, but they still use it on occasion. There is, however, a large proportion of residential properties which don't come with off-street parking. For those households, they need confidence they can charge while out and about. The reality is the UK's network has moved from 15% out of action in 2017 to fewer than 5% today. It is unlikely there will be 100% network reliability, but it will get close.

"The key to public charging economics is utilisation. We shouldn't be focused on the total number of charge points or connectors in the UK, but the utilisation of those points. The country could have many thousands of connectors, but they are of no use if they are in the wrong locations, offering the wrong charging speed for the local demographic, or if they are out of action. At a national level, the network is under capacity and very few charge points are fully utilised."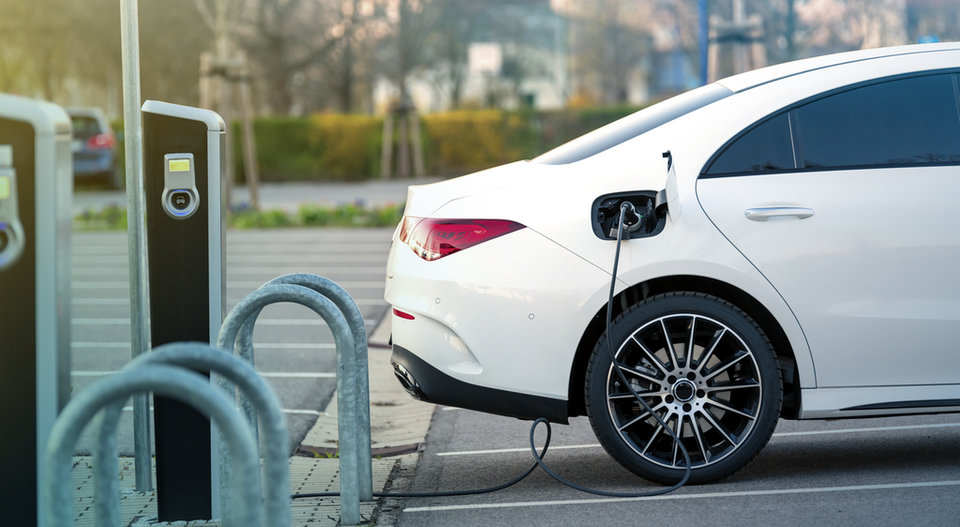 Alternatives to charge points
Alongside discussion around charge points, investment in wireless and inductive charging is also underway. Examples could include wireless electric roads, bordered by solar panel fences, which decentralise the power generation and eliminate any stress on the grid. With grid anxiety a concern in almost all global markets, this provides an alternative approach which can support all trucks, vans, and passenger vehicles using the road network.

There is still talk about replacing drained batteries with charged ones, rather than charging the car. Organisations in this space claim battery swapping is a faster and more convenient solution, particularly for those who don't have somewhere secure to plug in their car regularly. One such company, Ample, raised $160m in Summer 2021. This approach also has its sceptics, with concerns over driver and technician safety when removing and installing the batteries.

Looking beyond electric, investment in hydrogen is growing, but there are concerns about the number of hydrogen refuelling stations. The US has around 44 stations, with most located in California. Japan had 137 as of December 2020, and there are around 200 across Europe. In the UK, there are just 11 locations currently, serving a small number of registered vehicles (in the low hundreds) from manufacturers including Hyundai, Toyota, Honda, Mercedes-Benz and Renault/Symbio.
In August 2021, the UK launched its Hydrogen Strategy, with an ambition for 5GW of low carbon hydrogen production capacity by 2030, focused on homes and buildings. Announcements include a £240m government co-investment in production capacity through the Net Zero Hydrogen Fund (NZHF), as well as support for hydrogen in the £1bn Net Zero Innovation Portfolio; £315m Industrial Energy Transformation Fund; and £20m Industrial Fuel Switching Competition.
Currently, hydrogen is focused in the chemical and refinery sector. There will soon be a small trial to supply 650 homes in the north-east with blended hydrogen, while there are 11 hydrogen refuelling stations in the UK, of which five are located within the M25 and others in the South East. There are also two stations in Scotland. The geographic deployment is similar to the electric charging network, but on a much smaller scale. There are plans for further investment, but there have also been recent closures of sites in England and Wales.
Existing operators include ITM Power, BOC, Air Products, and Aberdeen City Council. However, private companies like Element 2 have ambitious targets of more than 800 hydrogen refuelling stations in the UK by 2027, and 2,000 by 2030. ITM Motive, part of ITM Power, is investing in its hydrogen network from Birmingham to Leeds. The UK is one of several test cases for hydrogen in Europe, with initiatives also underway in Germany, France, The Netherlands, and the Nordic region.
Some commentators have suggested more than 8,000 UK refuelling locations would be needed (similar to the current petrol and diesel network) for hydrogen to be viable. However, a report from Hydrogen Europe proposed just 1,700 locations across mainland Europe to support an anticipated 2m FCEVs (Fuel Cell Electric Vehicle) in 2030. This indicates the jump from 11 to 8,000 hydrogen refuelling stations would not happen overnight. There is a tipping point, however, before fleets become confident in the network.
In contrast to the £1-2m expenditure on a fixed hydrogen refuelling station, companies like NanoSUN are looking at alternative mobile solutions, such as the Pioneer HRS, while UK business Adelan has been pioneering small portable units and mobile power solutions for the past 25 years. Its founders, Dr Michaela Kendall and Professor Kevin Kendall FRS, invented the core microtubular solid oxide fuel cell (mSOFC) technology in 1992.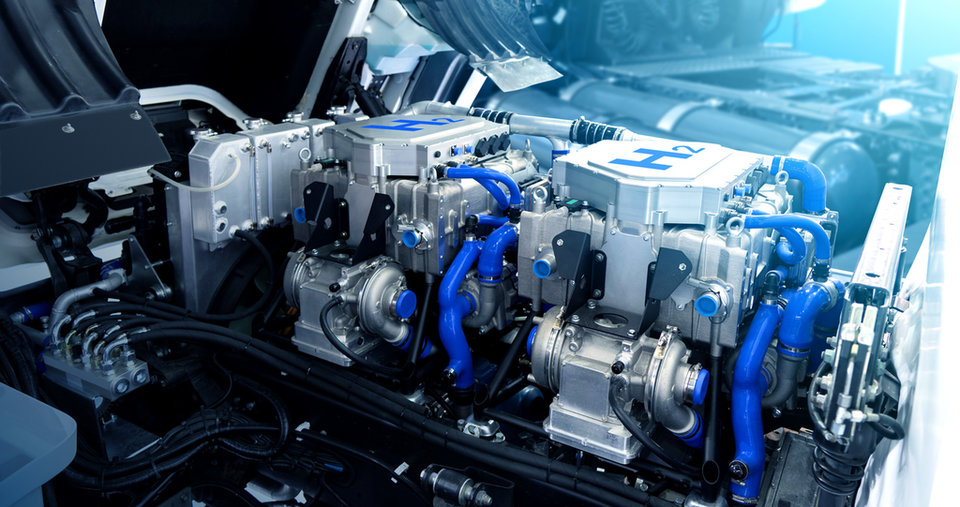 Opportunities for the hydrogen economy
Dr Michaela Kendall, CEO of Adelan and UK Hydrogen Champion for Mission Innovation at BEIS (Department for Business, Energy & Industrial Strategy): "We're putting fuel cells into the Commonwealth Games, the UK's HS2 rail project, and we're leading on hydrogen within COP-26 discussions. We've seen a massive market growth over the past 25 years due to climate change, air quality and energy security concerns. Hydrogen today is a global megatrend. Around 30 countries have hydrogen-specific strategies and more than 50GW of green hydrogen electrolysis projects were announced globally in 2020.

"The EU has committed around €470bn in public and private investment, but the US, China, Korea, Australia, Chile and more are also investing in hydrogen. There is a difference by geography in terms of the technology and applications, but this is a massive global opportunity with a strong market need to decarbonise. While there have been several hydrogen waves in the past three decades, the time is now to focus on an internationally co-ordinated programme.

"We are particularly interested in the transport sector and one of the biggest opportunities for hydrogen right now is in heavy-duty trucks. Medium trucks, taxi fleets, large passenger vehicles, coaches, and buses will also be strongly competitive by 2030. Hydrogen is driving forward in logistics, with forklift trucks, as well as in the rail, marine, and aviation sectors. Ultimately, we are seeing a shift away from centralised power to distributed networks which will enable further innovation."