The Cox Automotive perspective
Manheim UK: celebrating a century in 2021
The Manheim brand officially entered the UK in 1998, rebranding sites acquired over the previous years. Manheim US celebrated 75 years in 2020. However, the business known as Manheim UK today is celebrating a heritage which dates back over 100 years of innovation in the vehicle remarketing space. From its early days as a general auctioneer trading in everything from bric-a-brac to horses, through to the technology-driven global automotive services business that exists today, Manheim has consistently embraced change and sought opportunity to deliver more efficient and joined-up experiences for its partners.
In 1961, the business opened Europe's first purpose-built car auction in Rothwell, Leeds, in a site which still houses the businesses' UK headquarters today. As well as expanding to multiple sites over the following decade, the business also pioneered multi-deck vehicle transporters. This led to a new operation in the vehicle transport sector, working with manufacturers to move units nationwide.
The late 1970s saw vehicle refurbishment activity being added to the mix, while off-site customer auctions were also established, with auctioneers and customers travelling outside the auction halls to customer sites for specialist plant, machinery, and commercial vehicle sales. Fast forward to 1990, and the business created the first multi-storey vehicle auction site in Europe, located in Wimbledon, London.

Interestingly, while virtual and remote auctions have become standard in the post-pandemic landscape, Manheim's predecessor actually pioneered AuctionVision back in 1991. Auctions were streamed via satellite television, saving time for buyers who could now purchase vehicles at home or from the office. Further innovations followed, with an end-to-end de-fleet offering in 1993, and the launch of Manheim Certified, now SureCheck, in 1997.
A strategy of acquisition brought further business operations into the fold, including a variety of vehicle remarketing solutions, refurbishment products, and inspection services. The online auction began in earnest, with the launch of Simulcast in 2004. Over the past 20 years, further businesses have been brought into the Cox Automotive family, as well as seeing expansion across Europe through digital as well as physical auctions.
In March 2020, Cox Automotive UK acquired vehicle services provider, C Walton Ltd, one of the UK's key providers of vehicle services for manufacturers, fleet operators, and dealers. The acquisition meant that, through the Manheim brand, Cox Automotive could now provide vital fleet management and vehicle services on a mass scale to the new and used vehicle markets.
"Cox Automotive is still a family-owned, private business, but it provides the financial stability to ensure we can take a long-term view and continue to meet our customers' changing needs. The shift towards digital remarketing, for example, has been gathering pace ever since we launched remote satellite auctions in the early 1990s. As we look to the future, it is about providing buyers and sellers with a remarketing partner that can connect all the dots to drive greater efficiencies, underpinned by robust data and insight."
Pete Bell, Chief Operating Officer, Cox Automotive Europe
Case study: eVA Valuations and Appraisals
More than 20 dealer groups, representing over 740 showrooms, are now using the Cox Automotive eVA Valuations and Appraisals tool in the UK. Just two years after its launch, the tool is receiving record demand from dealers and manufacturers looking to accelerate their omnichannel retail approach. Using Cox Automotive wholesale data and Auto Trader retail data, the eVA tool provides real-time vehicle valuations that are up to 99% accurate, offering an integrated way to join-up the wholesale and retail vehicle lifecycle.
Stuart Miles, Managing Director Retail Services, Cox Automotive Europe: "Most consumers begin their car-buying journey online, so it makes sense for them to get a part-exchange valuation in the comfort of their own home, against a vehicle they are interested in upgrading to. For dealers, eVA supports lead generation, part-exchange profitability, and helps them sell more vehicles."
A vision for Cox Automotive in 2021 and beyond
Sam Panayides (nee Watkins), Sales Director of Cox Automotive Europe:

"As our customers have evolved to meet UK, European and global demand, we are also restructuring our business to effectively support our various customer segments. With more than 25 brands within the Cox Automotive family, we know we can deliver efficiencies for customers across fleet, manufacturer and retail sectors. However, we need to make it easy for those customers to access our enterprise solutions, and benefit from the value that can be driven from more integrated services at scale and across markets.
"We're here to enable our customers, to support them as they grapple with the big changes which are impacting the sector, and to provide them with solutions that touch every step of the vehicle lifecycle. For manufacturers, for example, that could include direct to consumer, digital retail, or full ecommerce. But, in whatever way the ecosystem is structured, one thing is true: the physical asset can't be processed in the cloud! So, as well as digital wholesale and retail solutions, in the UK we also provide the logistics, storage, refurbishment and so on which happens behind the scenes.
"With ever-increasing mobility solutions, subscription offers and flexi-rental, it is likely that we will touch the same vehicles more frequently in between drivers. There will be a much wider range of age and time cycles, rather than the more traditional sub-12 month or three-year replacement phases. It is vital that asset owners, whether manufacturer, rental company or dealer, consider how best to maximise utilisation and monetisation, particularly as we see stock shortages in the new vehicle sector at the moment. Digital systems and physical solutions all play a part in this sector, and our Global Mobility division has been created to bring a cohesive approach to all the component parts.
"It is also interesting to look at trends on a pan-European scale. We've been facilitating cross-border transactions and vehicle movements for many years now. This is only set to grow as manufacturers, fleets and large dealer groups take a more integrated global view. For many organisations, it makes sense to have one single global partner who can facilitate vehicle inventory control and remarketing on an international stage. Global intelligence is key to our ability to support customers.
"We are operating in a really exciting time for the automotive sector. The evolving and future vehicle ecosystem offers significant opportunity to pair digital and physical infrastructure in new and innovative ways. We are here to develop sustainable solutions for our customers that address the key challenges ahead, allowing individuals and organisations to deal with whatever trends come their way."
A data-driven approach to used vehicle transactions
Sebastian Fuchs, Managing Director Manheim and RMS Automotive Continental Europe:
"The real gamechanger is around digitalising the valuation, part exchange and trade-in process. Investment is already being made in AI-driven self-serve apps, such as our RMS product, which allows drivers to inspect their own vehicle, upload the information, and for that vehicle to be listed for sale before the driver has even handed over the keys. We can certainly reduce days to sell, and also manage the logistics and unnecessary road miles when getting vehicles from driver to buyer.
"In the future, we could even see something like an OBD2 dongle being posted to the driver so they can plug in and upload real-time, highly accurate data to the vehicle management platform. This would allow for smart remarketing decisions to be made about where and when to list the vehicle to realise the maximum returns. Clearly that raises ethical questions around data ownership and consent which would need to be addressed."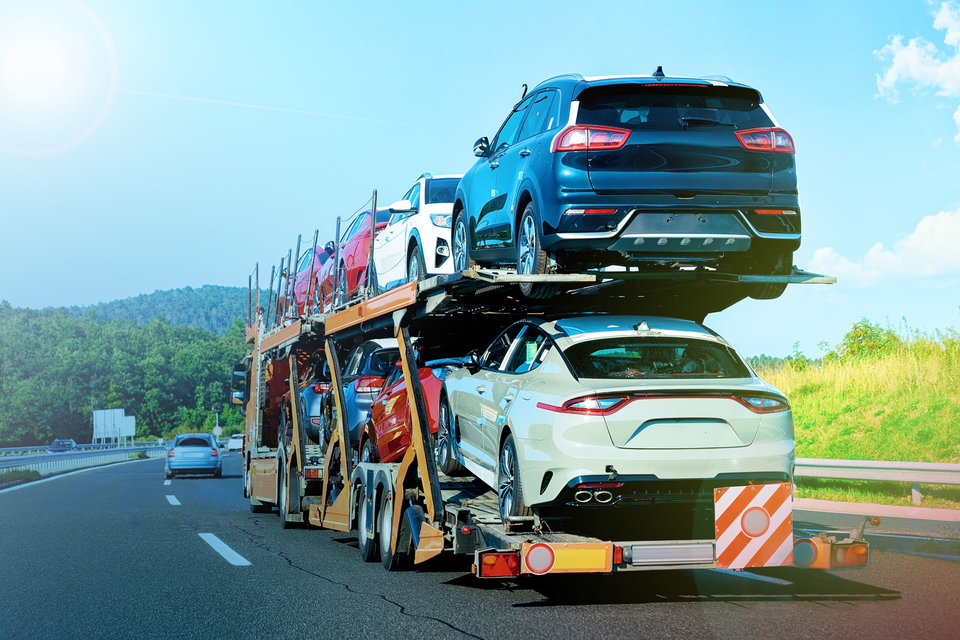 Opening up cross-border remarketing channels
Mike Mosier, Sales and Operations Director, Cox Automotive Continental Europe:

"Cross-border remarketing continues to grow, making up around 15% of all transactions. However, this is very dependent on the product, vendor and geographic nuances. The EU has mandated all countries ratify the electronic CMR consignment notes for vehicles being moved across Europe by road by 2026. Once all countries have done so – Germany and Italy are yet to do so – then we can get real-time data on the status of a vehicle, rather than waiting on paper documents to be mailed around the continent.

"We have APIs with many of the data houses and big remarketing consolidators in Europe, like the rental companies and digital sales channels, which means we can create an online inventory hub that brings together stock from different sources. Of course, the same vehicle can be listed on multiple digital channels, which means keeping a close eye on the data is essential. While some groups benefit from market fragmentation, there is a general consensus that data sharing is a positive thing."
Collaboration to counter stock shortages
As the used car sector faces a shortage of quality stock, Dealer Auction is now providing dealers with a new way to access tens of thousands of used cars sourced directly from consumers. Part of a joint venture between Auto Trader and Manheim, the new stock sources, which include private vehicle stock as well as Guaranteed Part-Exchange (GPX) vehicles, are available through digital auctions.
Le Etta Pearce, Chief Executive of Dealer Auction: "One of the biggest challenges for our industry right now is sourcing stock. Like consumers, retailers have turned to digital solutions in the past 12 months to buy stock, and we see this trend continuing – not only giving greater choice but driving big efficiencies."