Driverless and shared vehicles
In most cases, autonomy, connectivity and electrification go hand-in-hand. The majority of companies developing driverless technology are doing so on the back of advances in electric vehicles. Large numbers of driverless vehicles are also being designed with shared mobility or logistics and delivery in mind. Therefore, the question of what the journey to mobility will look like is heavily intertwined with the road to electrification and whether vehicles will need to be owned or merely used in the future. While still in trials, the Robotaxi is already on roads around the world, and several delivery companies are exploring options with remote piloted vehicles.
"Shared mobility services come with a host of challenges. Vehicle manufacturers will need direct to consumer access to facilitate engagement. It is also important to consider how vehicles are managed and maintained between drivers, whether that is every three months, three weeks, or three days. Tools like our RMS self-inspection app could be one part of the picture, allowing drivers to complete AI-supported damage reports on collection and drop-off of the vehicle."
Sebastian Fuchs, Managing Director, Manheim and RMS Automotive Continental Europe
Do consumers actually want driverless vehicles?
AA research from March 2021 found almost three-quarters of UK drivers (72%) don't think they would feel at ease riding in an autonomous vehicle, even if they knew it was statistically safe. Less than a third (29%) thought that advances in science and engineering would allow autonomous vehicles to be safer than human drivers. Half of those surveyed did not believe that autonomous vehicles would be widely available by 2025.
Source: AA Yonder Poll March 2021.

In the US, the most recent Cox Automotive 2021 Evolution of Mobility Study found that only two fifths (40%) of consumers agreed "roadways would be safer if vehicles were fully autonomous", down from 44% in 2018, and 63% in 2016. However, there is increasing demand for vehicle safety technologies, with more than half (56%) of consumers thinking the more safety features a vehicle has, the safer it is. Almost all of those surveyed (93%) felt that ADAS features are must-haves or nice-to-haves in their next vehicle.
Source: Cox Automotive 2021 Evolution of Mobility Study
From minders in vehicles to remote human control, drivers being told to stay engaged and autopilot not entirely living up to the promise, there is clearly some way to go until vehicles are completely driverless. However, given where the industry was when the first Insight Report came out in 2018, things have come a long way. Despite the odd challenge, like Toyota's driverless pods hitting a visually impaired athlete in Tokyo over the summer, there is cautious optimism in the industry for autonomous technology to find a place in specific use cases. Multiple vehicle manufacturers, technology companies, and joint ventures now have vehicles on the roads around the world operating in a variety of semi-autonomous ways.

Although there is plenty of noise about Tesla's driver assistance systems, there is little to no reported autonomous testing activity. However, the likes of Waymo by Alphabet and Cruise by General Motors already have many millions of miles of testing completed in the US. Motional from Hyundai and Aptiv has revealed plans for its programme of robotaxis which will be offered through Lyft from 2023. In Europe, Mobileye and Sixt, in conjunction with the Moovit app, intend to have a test programme live at the end of 2022. Vay is also looking to roll out services in Europe, with 'Teledrivers' piloting vehicles to be delivered to people's homes and workplaces.

One of the reasons Germany is acting as a testbed for many of these companies, with the likes of Argo AI from Volkswagen and Ford also choosing the country for pilots, is because of a recent change in the law permitting autonomous vehicles on the country's roads. If Germany is the home of autonomous vehicle testing in Europe, California is the location in the US. In contrast, while New York City has recently announced new rules to grant permits to companies which want to test driverless technology, the conditions are fairly stringent.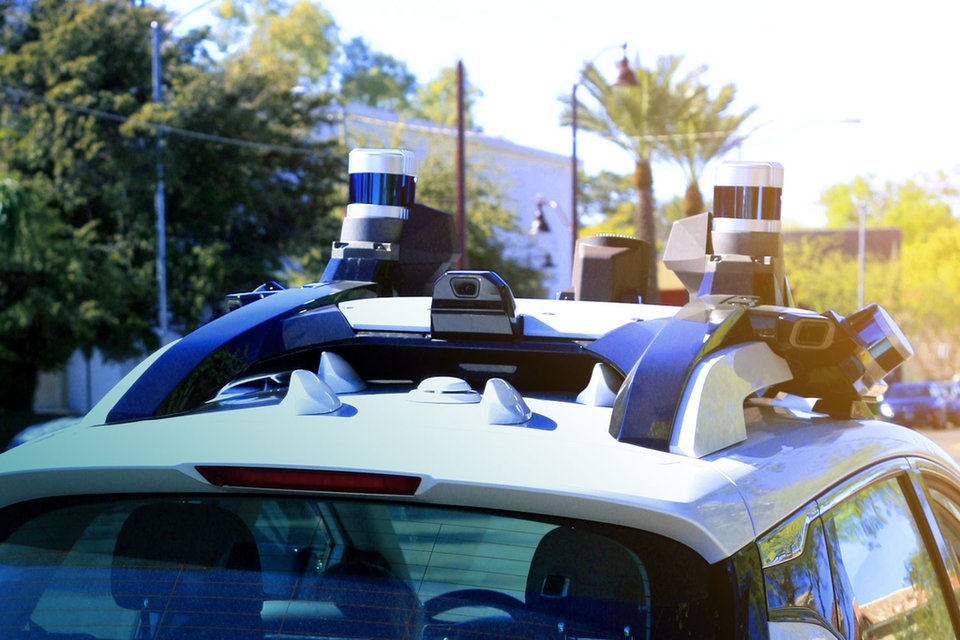 Opportunities for logistics and delivery
In the UK, Oxbotica and AppliedEV are working together on a platform for driverless last mile delivery vehicles. In the US, Swedish self-driving truck business Einride has raised significant sums for vehicles which, when operational, will be supported by remote human pilots. Wayve and Asda are trialling driverless delivery vans in the UK from next year, with safety drivers on board. On a smaller level, Alibaba is deploying last-mile delivery bots in China to support ecommerce; Argo AI is working with Walmart in the US; and UK retailer Wilko has taken a stake in StreetDrone, which aims to have driverless vehicles on the roads by 2023.
While still fundamentally in the pilot phase, the number of organisations now investing in semi-autonomous and fully driverless technology has grown significantly over the past 12 months. The cost of developing the systems means that ecommerce and last-mile delivery offer significant opportunities, perhaps more so than transporting people, as the online shopping boom looks set to continue post-pandemic. With last mile delivery a continuing challenge for the retail and logistics sectors, many organisations are watching to see whether those early adopters can make a viable proposition of pods, bots, and drones.
"We are already seeing many vehicles fitted with all kinds of advanced driver assistance systems. Full autonomy might well be relatively close behind. There are clearly all kinds of implications and opportunities attached to these vehicles, ranging from official standards adopted and ensuring security through to who is responsible for their use and misuse."
Philip Nothard, Insight and Strategy Director, Cox Automotive