Changing how vehicles are bought and sold
The buyer revolution and new retail models
"As the sector moves towards a more digital, connected, and electrified future, significant investment will be required by dealers to ensure they are ready to take advantage."
Louise Wallis, Head of Business Management, NFDA (National Franchised Dealer Association)
Philip Nothard, Insight and Strategy Director, Cox Automotive: "Digital technology is moving quicker than everything else, so we are constantly looking at where it is heading rather than where it is today. As an industry, we need to look to the future at all times."
Changing buyer behaviours and technological advances are fuelling a revolution in retailing. The days of buying new and used cars only from established dealers are behind us. Direct-to-consumer and online-only retailers, new form manufacturers and dynamic pricing models are disrupting traditional models and presenting a challenge – and an opportunity. The validity and success of each is dependent on a fit for purpose infrastructure that connects vehicle and consumer journey at every stage.
In addition, COVID-19 has dramatically accelerated a change in habits and requirements. Consumers expect a seamless experience across the channels they choose: one that's fast, personalised, effortless and transparent. Vehicles must be visible through search, and it must be straightforward to connect all stages of the customer journey, including trading in a part-ex and arranging funding. To create this seamless end-to-end experience, connecting data and touchpoints is vital.
However, while the pace of change is undoubtedly accelerating, it is important not to leave consumers behind. A large proportion of car buyers are still looking to complete their next transaction in a dealership, while, in various markets, legislation makes the direct-to-consumer model very difficult. In the US, for example, many states passed laws in the 1950s to protect and regulate the franchise-dealer relationship. Today these still prevent manufacturers (Tesla aside) from retailing and servicing their vehicles directly in almost half of states. Australia has also recently introduced legislation to protect the franchised dealership model.
These changes in the consumer space are also having a knock-on effect in the wholesale markets. While some of the digital transformation in the past 18 months has been forced by COVID-19, many of the changes were already underway. With stock shortages likely to be a factor for at least the coming year, dealers are likely to look at as many channels as possible to fill their forecourts. This is where digital comes into its own, with the potential to speed up days or even hours to sell, across much larger geographic territories.
White label digital solutions for wholesale
"Digital has been an enabler in Europe for customers to build their own virtual auctions and remarketing networks. Working with partners such as the Cox Automotive business, RMS Automotive, manufacturers can create their own branded solutions, which are tailored to specific geographic territories and segmented to support their single or multi-brand approach. These can then be directed at both the wholesale and retail audiences as appropriate."
Sebastian Fuchs, Managing Director Manheim and RMS Automotive Continental Europe
Digital retail in the used car market
Historically, the used car market has been heavily reliant on face-to-face interaction. However, digitalisation is transforming the way in which used cars change hands. At present, the used car market in Europe is fragmented, consisting of franchised and non-franchised dealers, online retailers, auction platforms, lease companies, manufacturers, and so on. In any European country, no one player has a dominant market share.

Several challenges still exist when it comes to moving used car sales online, including finance signatures and credit checks; same day payments; and cross-border transportation. In China, for example, despite the tech-savvy nature of many buyers, legal restrictions mean the final financial negotiations and payment need to be done in person. However, it will not be long before these challenges are resolved globally.

The use of digital at various points throughout the sales process has increased, in part due to the COVID-19 pandemic. Omnichannel retail – a hybrid of digital and traditional channels – must be a priority for dealers and manufacturers alike. There is a need for seamless integration between new and old channels, providing customers with flexibility and choice. While still making up a relatively small proportion of the total, online used car sales are likely to double in the next five years.
Stellantis is rolling out SPOTiCAR, a multi-brand Manufacturer Certified Pre-Owned programme in Europe. It is three years old but already attracting over 30m visitors to the site each year, across 10 countries, creating a direct route for consumers to transact with the 14 Stellantis brands. In the used car space, most consumers start with the budget and size of vehicle, not the brand. As a multi-brand company, Stellantis is trying to support that approach to take back control of leads which were being lost via third party classified sites.
"While consumers may be more willing to buy online, trust remains a key issue. Manufacturers and challengers alike will need to stand behind their product, offering refunds and return guarantees to provide confidence. There are also significant improvements in finance tools, which support a more streamlined online user journey. Open access innovation is going to be essential for the future of the automotive sector. Where competition was once rife, we will now see brands cooperating and collaborating to produce the economies of scale and open ecosystems that will support consumer demand."
Sebastian Fuchs, Managing Director Manheim and RMS Automotive Continental Europe
In good news for the automotive sector, almost nine in ten drivers (87%) were satisfied or very satisfied the last time they bought a new or used vehicle.
When purchasing their next vehicle, new or used, almost two thirds (64%) of people would rather attend a dealership to physically experience the car and complete all aspects of the purchase. Just one in 20 (5%) would want to complete all aspects of the purchase online and have the car delivered. The remaining third (32%) expect a mix of in-person and digital touchpoints.
Looking specifically at the different stages of vehicle purchase, finance elements are those which consumers would most like to complete online, i.e., reviewing a payment calculator, applying for finance, finding information on special offers, and making a deposit. However, three quarters (77%) would like to finalise the purchase price online, suggesting the art of negotiation and a last-minute deal is still valued.
Talking finance, three fifths (62%) of those surveyed would prefer to pay cash and take outright ownership of their next vehicle. Just under a quarter (23%) would look to a 2+ year finance agreement. More than half (56%) expect to part-exchange their current vehicle with the dealer, while a quarter (25%) will sell privately, either direct (16%) or through an online marketplace (9%).
Source: Regit.cars survey of 1,000 in-car drivers August 2021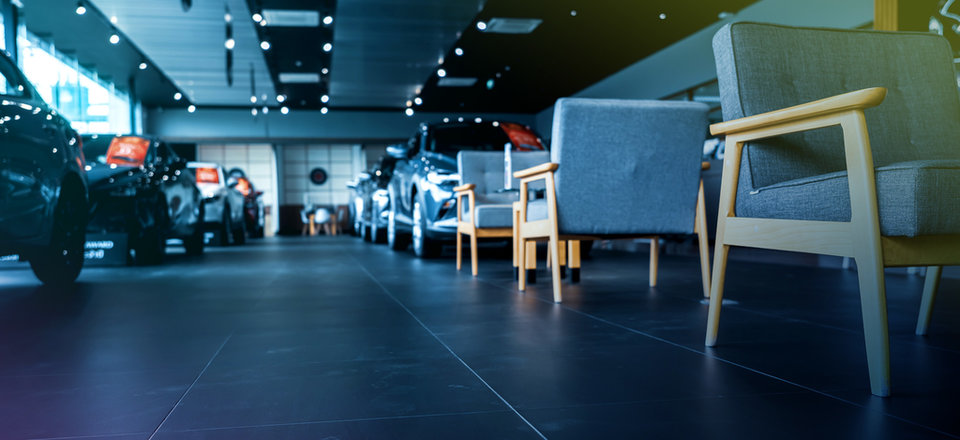 Chris Ashton-Green, Founder and Chief Commercial Officer at Regit.cars: "Despite there being a definite need for dealerships to become increasingly digitised in order to adapt to ever-changing consumer habits, there is still a strong demand from motorists to attend the physical dealership to complete, at the very least, a substantial part of the car buying process.
"However, it's integral that dealerships do provide online options for those who want to do the vast majority from the comfort of their own home, as car buyers have shown definite support in each segment for an online element - and we only expect that will grow.
"It's great that so many people also expressed satisfaction at their last new or used car purchase experience. For many people who complete the car buying process, we are generally doing a good job. That's not to say the picture is completely pretty, as we know from our own direct feedback that a substantial number of motorists drop out of the car-buying journey after either not getting a call back or a negative experience, so there is definitely work to be done.
"Outright ownership is seen as the preferential method of acquiring a car amongst those we surveyed, although having the cash to act on that preference is clearly a major barrier, with around 80% of car sales through our own network being done through a form of finance.
"Despite millions being spent by massively disruptive brands to encourage drivers to consider the direct sale of their vehicle, the vast majority part-exchanged with their dealer and most expect to do the same again next time around. As we consider the role of dealerships moving forward, it's clear the relationships that dealers build with drivers in their local community, coupled with the element of habit, mean motorists will continue to look for local dealers to undertake such a significant transaction."