Commercial vehicle forecast
Understanding the 'new normal'
The new CV market in 2021
While 2020 certainly wasn't a bad year for commercial vehicles, all things considered, the market has shown strength during Q2/3 in 2021. SMMT data from September 2021 highlighted a +28.4% increase on the previous year-to-date figures for all vans to 3.5t. But September did demonstrate more of a true reflection on the wider supply issues of light commercial vehicles.
The semiconductor shortage has impacted manufacturing globally, suggesting there are going to be ongoing supply challenges far into 2022 and perhaps even beyond. The automotive sector has also been challenged by resourcing issues, driver shortages, and the 'pingdemic' in the UK, in which COVID-19 continues to make its presence felt. Despite these supply constraints, record demand for vans continues.
Unsurprisingly, every month in 2021, apart from September, tracked ahead of the same month in 2020, with particularly strong figures in the first half of the year. While there was a dip in 2020, with significant new stock supply constraints, overall UK van registrations were back in line with average figures from the past six years, up +2.6% on the pre-pandemic five-year averages. However, September highlighted the new vehicle challenges expected well into 2023. The September marketplace declined by -39.5%, with only 31,535 vans being registered. However, compared to pre-pandemic five-year averages, the sector was down -41.8% meaning the latest figures are the lowest September since the 2009 recession period.
In the SMMT's July 2021 forecast, LCV registrations for 2021 are anticipated to reach 364,000, an increase of +24.3% on the 2020 total. The forecast for 2022 is even stronger, at 373,000, a further +2.4% increase on the expected 2021 figure. These figures will be revised at the end of October 2021, at which point the issues in the supply chain may be brought into much sharper focus.

"September volumes were a true reflection of the challenges facing the industry today. We are in uncharted waters and clearly this places more pressure on the remaining months of 2021 to ramp up new registrations to hit the SMMT's revised forecasts. This unprecedented series of factors has balanced out our Cox Automotive forecast further, and we expect the new vehicle registration year end volumes to be c296,000, just +1.4% ahead of 2020 pandemic levels."
Matthew Davock, Director of Commercial Vehicles at Manheim UK
There's life in the diesel yet
Matthew Davock, Director of Commercial Vehicles at Manheim UK:
"LCV units have seen growth in both the new and used market. While acceleration may now be slowing, there are still at least two more life cycles in a diesel and the order banks for new stock are looking extremely positive for most van manufacturers. Feedback suggests more than 188,000 new LCVs have already been pre-ordered for 2022, with the earliest deliveries for many models not expected until summer 2022. Unlike cars, where consumers can often wait for the desired model, a van driver or commercial fleet business needs vehicles to keep moving. They are essential tools, without which business can't run.
"Traditionally, in the UK new LCV market, there was an abundance of new stock built and waiting to be purchased, making deal-making an integral part of the sale process. However, with the lack of available stock and long order banks, it is unlikely we will see those levels of discounting again. Used prices are increasing and less than a fifth of stock listed/retailed today is now under the £10,000 price barrier, compared with three fifths in 2019. Changing times are evident and from this a new price tier for commercial vehicles has been created."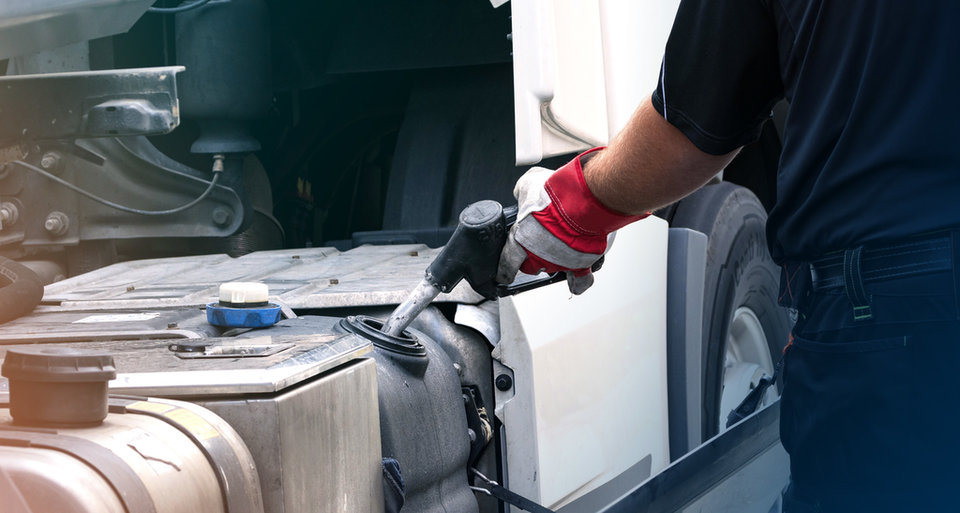 The used CV market in 2021
In the used market, month-on-month price rises have become the norm, with van prices in the Manheim auction halls up an average of +37% against summer 2020, and +79% on pre-pandemic market averages, albeit the vehicle mix has changed over this period. This is despite product being older (+3 months) and with higher mileage (+5,600 miles). This trend towards rising prices is set to continue in the wake of new stock shortages and increased demand.
Interestingly, there have also been shifts among particular vehicle types, with car-derived vans, panel vans, chassis product, and 4x4 pick-ups all showing growth in average selling price against pre-pandemic levels. This is linked to economic growth across segments such as home delivery and the construction sector, both of which look set for further investment.
Matthew Davock, Director of Commercial Vehicles at Manheim UK:

"Such is the demand for used vans at the moment, we are actually seeing many car retailers moving into this space. Indeed, the figure of traditional car dealers buying vans is now +22% higher than it was in 2019. It is no surprise when you consider some used stock is actually selling much higher than the list price today. Anecdotally, we also know some van dealers are focusing on profit margin today rather than volume, stocking c48% fewer units than they did pre-pandemic. Another evolving factor has been the number of franchised buyers buying used stock from auction. A fifth (18%) of the volume we have sold has gone to this buyer segment, which shows a +12% shift vs. 2019 averages. With the impact on new supply to continue, we expect this activity to accelerate and further grow from a penetration perspective.
"Around 72% of LCV stock sold through Manheim currently goes to independent dealers, where increased competition, low stock availability, and price rises are having a significant impact. Feedback from our buyers suggests several challenges. One is communicating price rises to loyal repeat customers who are not expecting to pay £4,000 more for the same product as they did just two years ago. The second is around cashflow, when you can only get eight vans now for the price of 13 in 2019. If you had £100,000 pounds today, it would only get you five used vans that are two years old on average.
"The third relates to online retail transition. Those dealers who made the switch to buy and sell online during lockdown have emerged with a healthy business model. As van online retail is now expected and demanded, those who didn't invest could find themselves being left behind. And the fourth challenge is around competition for LCV product which is being bought in the UK auctions and then exported to Europe. Anecdotally, we know of 300 fridge vans being shipped from the UK retail market to continue with home deliveries on the continent.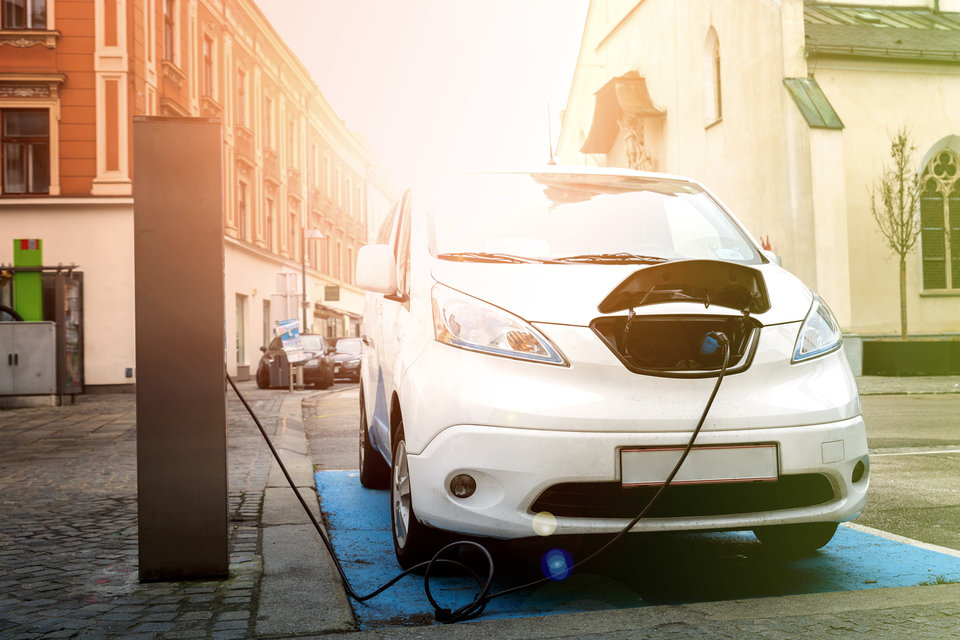 "There has also been a noticeable increase in converted/lifestyle vehicles, influenced in part by lifestyle dynamics and the drive towards holidaying in the UK. Many of the popular vehicles in this segment can easily be converted into product to rival campervans, while the food/hospitality business is also finding its feet again post-pandemic.
"With winter fast approaching, demand for stock is only set to increase. Businesses need reliable vehicles, while colder and wetter weather tends to increase instances of engine troubles. Drivers and fleets affected won't wait for six to 12 months to buy something new, they need to be operating reliably today."
Alternative fuels in the CV sector
In the new CV market, diesel market share remains above 90%; however alternative fuel registrations have only dipped below 2% market share once in 2021. In August 2021, they even broke the 4% barrier for the first time.

The expansion of London's Ultra Low Emission Zone (ULEZ) at the end of October, as well as the introduction of Clean Air Zones (CAZ) in Bath and Birmingham earlier this year, have all pushed fleets to explore both Euro 6 diesel and alternative fuel options. With expectations for CAZ roll-out across Leicester, Oxford, Bristol, Portsmouth, Newcastle, Sheffield, Bradford, Manchester, and more over the next 18 months, the impetus is on fleets to review their vehicle mix.

However, while Euro 6 now makes up half of used vehicle stock going through Manheim's auction halls, there is still strong demand for Euro 5, with prices up more than 60% on pre-pandemic rates. This is reflective of the high level of demand for good quality stock in a short market, as well as the significant price differential between Euro 5 and Euro 6. There are geographic nuances, with Euro 5 stock being moved out of cities, and Euro 6 being deployed in ULEZ or CAZ areas.
Decarbonising commercial vehicles
At the CV Show in August 2021, trade association the Society of Motor Manufacturers and Traders (SMMT) launched its 'Fuelling the Fleet: Delivering Commercial Vehicle Decarbonisation' report. With the pandemic prompting an upsurge in home delivery, the reliance on commercial vehicles for retail was brought into sharp relief. However, the list of essential services that rely on HGVs and LCVs stretches beyond retail into every sector of society.
Key statistics identified in the report include:
LCVs and HGVs make up 13.1% of vehicles in use in Britain, but covered 24% of all road miles in 2020 and account for around 35% of CO2 road transport emissions.
The UK is in line with the EU average for alternatively fuelled commercial fleet penetration for LCVs, at 0.3%, but lagging behind for HGV at 0.2% vs. 0.4% in Europe.
HGV alternative fuel use, including gas, biofuels, hydrogenated vegetable oil, electric and fuel cell, is currently around 14 years behind that of passenger cars.
One in 12 new cars sold in 2021 is battery electric, but the figure is nearer one in 38 for LCV; indeed, battery electric LCV use is one year behind cars and, while there are more than 20 eLCV models already available, stock shortages have hit supply.
The average UK HGV has an operating life of 12 years; while the average age on an LCV on UK roads is now eight years' old, which is the highest on record from 7.8 in 2019 and seven years in 2010.
A five-year lag on alternative fuels but used eLCV performance has been encouraging
Matthew Davock, Director of Commercial Vehicles at Manheim UK:

"While recent insights from the SMMT suggest eLCV is currently running about a year behind the passenger car market in terms of penetration, the feeling from the auction customers is that the figure is more like five or six years. There may be 20-plus eLCV models on paper, but the reality is that customers are struggling to get hold of any new stock. Hydrogen is also a buzz word but making little impact on the new or used markets.

"Prices for eLCVs are a challenge, with fleets and businesses able to acquire three diesel vans for every one electric today. With range expected to be 300+ miles better in 2025, and prices expected to be around 40% lower, many are arguing that another round or two of diesel purchases makes sense while they wait for the improved capabilities. We also know from some of our customers that there is limited trust around how far electric vehicles will be able to travel when fully laden. Again range anxiety and payload confidence remain the biggest challenges for fleet and rental businesses and confidence.

"It feels as though many of the manufacturers are adopting a car mentality to their LCV electrification, but the use cases are completely different. With considerations around miles travelled, supply, availability, payload, and more, we will need to see a dedicated strategy if the LCV sector is going to reach the required targets. In the meantime, there are still two six-year, new vehicle registration diesel cycles before we hit 2030, and we expect this market to remain strong.

"During 2021, we have witnessed some positivity around used eLCV values and demand, with many van dealers embracing the change and from this some now specialise in this sector in the UK marketplace. Over the past nine months at Manheim, we have sold 203 electric LCVs, with the average age being 58 months, mileage at 37,300, and average selling price at £9,466."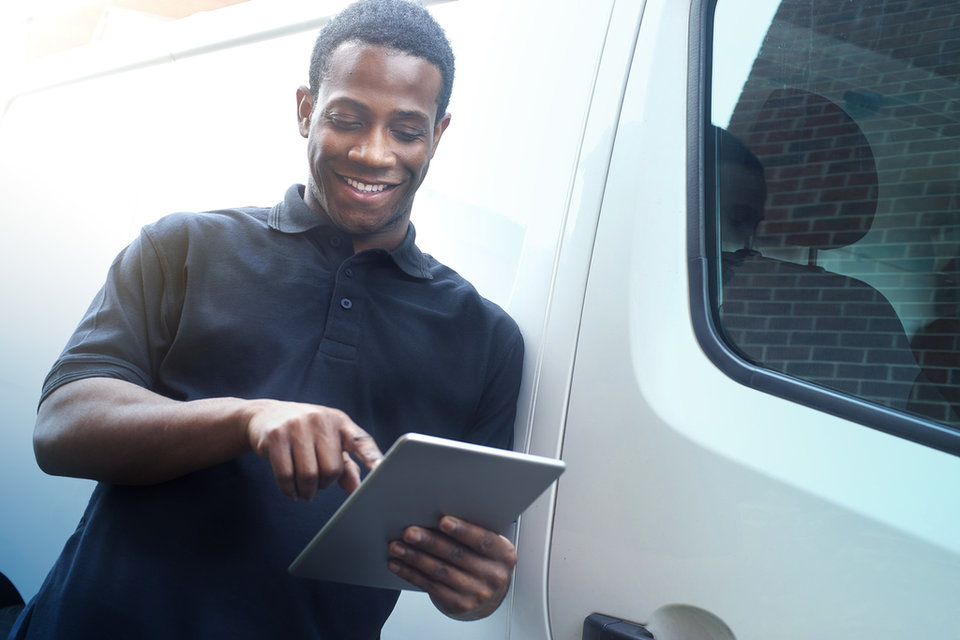 Impact of HGV driver shortages
HGV figures for the year are also looking strong, at +46.6% new registrations by the end of Q2 2021 vs. the same period in 2020. However, there are currently significant challenges when it comes to finding the people to drive these vehicles. While the Road Haulage Association has suggested around half a million people in the UK over the summer had a licence to drive an HGV, Department for Transport data suggests only half of those are actually employed to drive trucks.

The combination of the pandemic, lockdowns, Brexit, and around 25,000 EU drivers returning to Europe has added to an existing driver shortage. The current shortfall, of around 100,000 HGV drivers, has already led to difficult choices for the retail sector, with large parts of East Anglia going without bottled water for several weeks because it was both the least profitable product to transport and least perishable to store. Various high street fast-food chains, coffee shops, and bakery stories have also had to serve reduced menus due to stock challenges. Several retailers have already sounded alarm bells about Christmas supply chain issues, while a lack of tanker drivers prompted recent panic buying on fuel courts up and down the country.

During the various lockdowns in 2020, around 40,000 HGV driver tests were cancelled. The UK Government has now proposed significant changes to the driving licence, with all drivers who passed their test after 1 January 1997 now able to tow a trailer under category B + E. The expectation is this will free up more capacity for HGV tests. In addition, drivers' hours rules have also been temporarily relaxed, although there are concerns over the impact on driver safety. A new temporary Visa scheme is in place to support European drivers over the run-up to Christmas but is unlikely to make a material impact on the driver population.
"Interestingly, demand for LCV product at auction has been accelerated by the shortage of HGV drivers. We know some retail customers have changed their fleet mix to run more LCVs and fewer HGVs to ensure they can keep deliveries going. In some instances, LCVs are replacing the 7.5T part of the market, where electrification is also influencing the decision by some customers to take vans rather than trucks."
Matthew Davock, Director of Commercial Vehicles at Manheim UK