Meeting the demand for cleaner and safer vehicles
"More needs to be done to manage EV anxieties if we are to reach the ambitious targets set by governments worldwide."
Chris Ashton-Green - Founder and CCO, Regit.cars (formerly Motoring.co.uk)
International legislation is mandating the demise of the internal combustion engine (ICE). Technology is enabling vehicles that keep us safer. Consumers are increasingly choosing vehicles that are cleaner to run and safer to be in. Implications for manufacturers, fleets, mobility providers, and dealers are huge – from developing new drivetrains and models to managing ever more complex vehicles to their second and subsequent lives. And the timetable is tight.
By 2040, Bloomberg suggests there will be an anticipated 323 million electric vehicles on roads worldwide. This is a significant shift in under two decades, making up just under two-thirds of total vehicle numbers. The International Energy Agency (IEA) suggests 230m EVs will be needed on the world's roads by 2030, up from 10m at the end of 2020.
More needs to be done to meet 2030 targets
Philip Nothard, Insight and Strategy Director, Cox Automotive:
"While the EV segment is undoubtedly growing fast, this is against an overall reduction in new vehicle sales. Some major barriers still stand in the way of mass EV purchasing, including range anxieties and concerns around the high cost of new EVs. Many motorists still need more convincing to go electric - along with better financial incentives and information – if we are going to be ready for the switch to electric new vehicles by 2030. As well as nudging drivers towards electric vehicles, we also need to see disincentives on ICE to encourage the transition."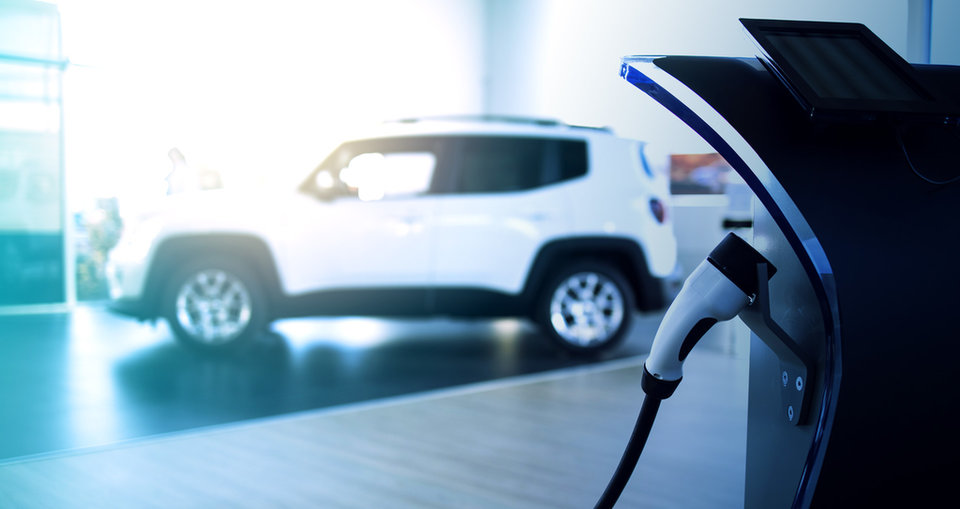 It is important to recognise that while some governments are focusing on specific technologies, the reality is a worldwide approach embracing various powertrains, from pure electric to plug-in hybrid, fuel cell, natural gas, and more. Many commentators believe battery-powered vehicles will dominate the industry, but these will come in many shapes and sizes. As the automotive sector takes an increasingly global view, strategies will need to incorporate all of these elements.

Wherever you complete your research, vehicle cost, range, and charging infrastructure (and its reliability) continue to be seen as barriers to entry for electrified vehicles. To ensure widespread adoption, legislators will need to consider policies which support driver and fleet education; encourage better integration between those providing the vehicles and delivering the infrastructure; accelerate technology developments; and create prices and markets which are acceptable to all.

Most global vehicle manufacturers have indicated they will stop making or selling ICE vehicles between now and 2050. However, according to the IEA, of the world's top 20 manufacturers by volume (representing around 90% of new car registrations in 2020), 18 have already started plans to widen their battery-powered offer. Globally, there are already around 370 electric car models available, a significant increase from pre-pandemic. The widest availability is in China, but Europe has dramatically increased its offer. More than half of electrified models worldwide will be SUVs and pick-ups.

Hybrid and fuel cell technology is part of the journey for some, while others have focused on pure EV. Significant consolidation and vertical integration are producing economies of scale on production lines, as well as collaborative technology development around the raw materials, powertrain and charging infrastructure. There are reductions in model derivatives with some of the larger players, while luxury brands are making the switch to increased customisation.
Brian Murphy, Managing Director, Kelley Blue Book & Data Solutions, Cox Automotive Canada & Brazil:

"The vehicles already being developed today are most likely the last generation of ICE vehicles for North America, and perhaps the world. The electric future has arrived, the next generation of vehicles that follow will be zero emissions. I expect to see a significant disruption in the depreciation curve of ICE vehicles at the end of their production lifespan, with consumers who do not want to be forced to switch to electric pushing prices up. It is simple supply and demand economics, and this will be driven by resistance to change on the part of some consumers."
In July 2021, Carlos Tavares, CEO of Stellantis, launched the company's electrification strategy. With annual pre-pandemic production of around eight million vehicles worldwide and sales of just over six million in 2020, Stellantis is one of the world's largest vehicle manufacturers. The moves it makes over the coming years will influence supply chains worldwide, with more than €30bn committed up to 2025 for electrification and software development, equity investments in joint ventures, and direct R&D spend.
Tavares confirmed the business expects more than 70% of European sales and 40% in the US to be from low emission vehicles by 2040. Stellantis aims to source more than 260GWh of battery capacity by 2030 through supporting five gigafactories in Europe and North America, as well as agreeing partnerships. In addition, the business has committed to achieving total cost of ownership parity between electric and ICE vehicles by 2026, although each of its 14 brands will approach that differently.
The Stellantis announcements echo those made by other manufacturers in recent months. Ford is investing $22bn between now and 2025, including the electrification of the Mustang, F-150 and Transit. A key part of the Ford strategy is to target the electric commercial van and pick-up market. The company has North America's largest manufacturer-owned public charging network, as well as thousands of EV-certified dealers across all 50 US states. Toyota, which introduced the first hybrid-electric production car in 1997, plans to launch 40 new or updated electric vehicles by 2025, up from the 13 available today.
From new to used… and beyond
As more battery-powered vehicles make it into the used market, there are also concerns around battery reconditioning, battery health and remaining life declarations at the point of sale. The European Battery Directive, which previously focused on the likes of smartphones and laptops is being updated to account for the whole life of vehicle batteries, making it easier to collect, dismantle, and recycle EV battery cells back into the supply chain. In California, Assembly Bill 2832 promoted the foundation of the Lithium-ion Car Battery Recycling Advisory Group in 2019 with a remit to submit policy recommendations to support 100% recycling of electric vehicle batteries by 2022.
Organisations such as Spiers New Technologies, a Cox Automotive Mobility brand, offer key services to support whole life battery economics. This includes repair, remanufacturing, refurbishing, and repurposing for the advanced battery packs used in hybrid and electric vehicles. Electric vehicle storage requires tweaks to existing processes, while more technicians need to be trained to work safely on these vehicles. There are also questions about what happens to the battery once it is no longer needed in a vehicle; there are several organisations exploring third-life use cases for former EV batteries across global markets.
Read more about the Cox Automotive perspective on cleaner and safer vehicles in the Cox Automotive trend definition document: Legislative and consumer demand for cleaner and safer vehicles.