Grant Thornton outlook
Owen Edwards, Head of Downstream Automotive, Grant Thornton UK LLP
The automotive industry has once again met its challenges head on, adapting to the demands generated by COVID-19. The industry has successfully navigated the move to online sales while also increasing profits for many automotive retailers. However, the task going into 2022 is to try to maintain this profitability against a head wind of disruption in the automotive supply chain and distribution and retail automotive industry.
The shortage of semi-conductors will continue to impact the automotive industry upstream (manufacturing) and downstream (factory gate to the end consumer). This situation has meant new vehicle supply has been disrupted, which in turn has generated a shortage in used vehicles. Manufacturers and governments have already reacted, indicating there will be a large level of investment to prevent such an issue occurring again. There are now several longer-term strategies to build more local semi-conductor plants which should alleviate the issues around supply.
The rise in raw material costs will impact the automotive industry as well as the UK and global economies. It will take time for raw material price increases to fully filter down to the end consumer, but this is likely to end with higher vehicle prices as well as rising general living costs, pushing up inflation in the UK and globally. What is not clear in the UK is how far the Bank of England will allow inflation to rise before increasing interest rates. This is something that has not been seen for a very long time.
In the longer term, there are further changes expected for both the upstream and downstream automotive industries. For the upstream (manufacturers), the increase in emissions regulation is posing further changes; specifically, the move from ICE to EV and the push to a circular economy and zero emissions is taking in the total life of the vehicle, from birth to death. The move for the manufacturers to review their total vehicle life impact on the environment will also add additional costs to the manufacturers of vehicles.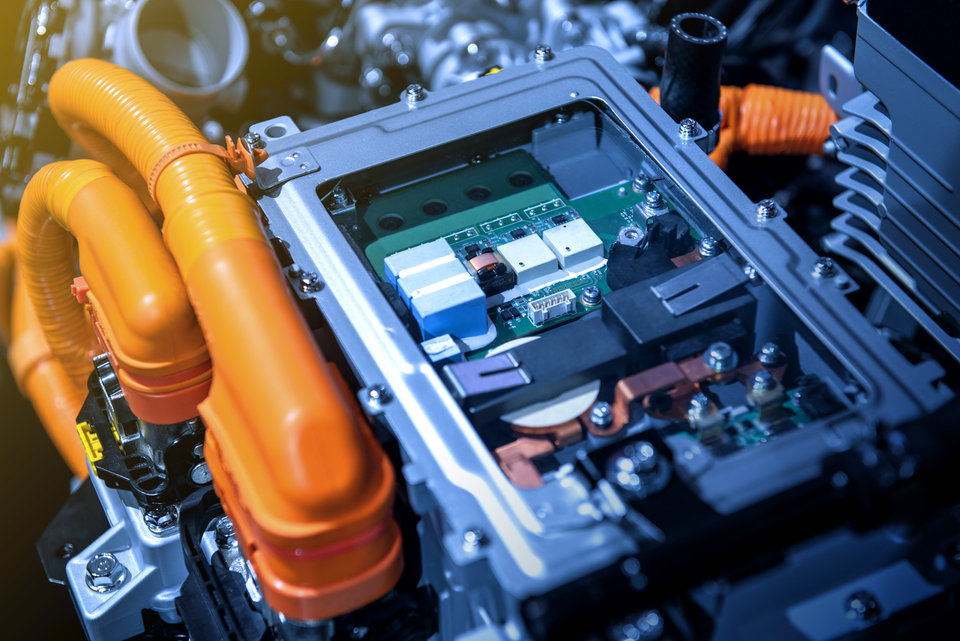 We know this will challenge manufacturing processes e.g., EV battery production is likely to be more locally focused due to the expense of moving such components around the world. We are starting to see such movement with the increase in battery product in both Europe and UK, estimated to be around 600 GWh by 2030, rather than sourcing those batteries from China and Asia.
Hydrogen will have part to play in the development of EVs. The commercial vehicle market is suited to using hydrogen vehicles, where total cost of ownership is lower than that for battery heavy good vehicles. There will be further investment in hydrogen, both the vehicles and the infrastructure required to make this alternative fuel viable.
Connected and Autonomous Vehicles (CAVs)
have already started to enter the market at SAE Levels 1-3. Manufacturers are pushing the boundaries to move CAV to Levels 4 and 5, vehicles which do not have human interaction. The increased investment in this technological change will mean investment costs will rise in the vehicle manufacturers. With higher costs in this space, further cost reduction will be required in other areas to grow earnings. This cost reduction is expected to come in many guises: reducing production costs, increased efficiency, or further consolidation. There has already been consolidation with PSA, Citroen, Vauxhall, Opel and FCA, now called Stellantis. However, the manufacturing of vehicles is only one part of the lifecycle of vehicle. Vehicle manufacturers will also be looking to reduce their costs in the distribution and retailing of vehicles.
Over the past 12 months, there has been significant change in the distribution and sales of vehicles. COVID-19 has led to many automotive retailers making the move to selling vehicles online, both new and used. This shift to a digital sales approach has meant there has been investment in online processes. Many of the manufacturers are either at the start of moving to the agency model or are reviewing how it might work for them. There are considerations about the impact this would have on their retail network, as well the potential to reduce costs in the longer term. The transition from the current franchise model to the genuine agency model will be complex and take time as this requires a shift in the areas of operations, commercial activities, finance, and culture. However, the genuine agency model is not a standard model which fits everyone, hence we believe that the non-genuine agency model will be preferred by most manufacturers – a hybrid between the current franchise model and genuine agency model. Each manufacturer will have to review what parts of the agency model benefit them and the dealer and retail networks.
We believe the next five years will see the automotive industry, upstream and downstream, go through significant change. With this in mind, it is critical companies develop strategies that position their themselves in a strong position to survive and thrive. In the automotive upstream industry, the move from ICE to EV is one key area of change. Those in castings, stamping, cooling systems, coatings, etc can adapt and move from ICE to EV production. In the automotive downstream industry, companies need to build a strategy for online and a digital retail strategy. They also need to react to the potential change of the agency model as well as further consolidation in this market; whether retailers, de-fleeting services, brokers, fleet, or rental.
Our role is to partner with our clients and customers to ease the journey of change, developing business models and strategic plans which focus on cost reduction, generating efficiency gains, and transitioning business long-term while still maintaining profitable growth.