The automotive industry is in a period of profound change. Nothing like it has been witnessed in at least half a century. Transformative legislation, the climate emergency, geopolitical strife, technological evolution and shifting consumer habits are forging a new reality.
The shift to electric, the rise of online sales and consolidation, with fewer and larger manufacturers calling the shots, is, in turn, forcing dealers to regroup and acclimatise. From this state of flux, a new kind of dealer will surely emerge, one that's radically different to what the role has been for many years. Such a figure will need to be canny, committed and alert to new opportunities.
The shift to electric, the rise of online sales and consolidation, with fewer and larger manufacturers calling the shots, is, in turn, forcing retailers to regroup and acclimatise. This state of flux, when it settles, will surely see a new kind of dealer emerge, one that's perhaps unrecognisable from those of yesteryear. Such a figure will need to be canny, committed and alert to new opportunities.
But why is the role changing and how can dealers adapt? What's at stake and why do we, here at Cox Automotive, think the new, improved dealer is an inevitability?
The first, and most important, element of how the role of dealer is changing, lies with the much-discussed agency sales model. Arguably based on similar iterations in other consumer sectors, the agency model, in its purest form, sees the manufacturer set national pricing, manage the customer sales relationship and assume responsibility for inventory and associated manufacturer-driven administration. It's a pronounced move away from the traditional franchise model, where dealers largely sell vehicles to customers on behalf of the manufacturer.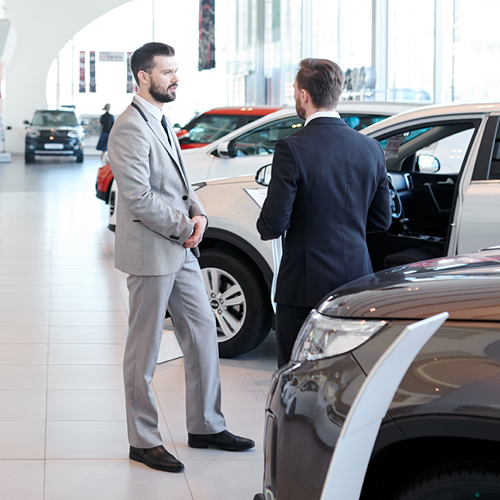 Agency is a result of manufacturers being forced to address issues including removing cost from the supply chain and improving the level of control they have with a direct consumer relationship. Other factors include price transparency, the shift to more expensive technologies (in line with net-zero goals), the pandemic and geopolitical events.
The agency model is still somewhat shrouded in mystery, however, at least until its full implications become fully understood. To date, the most prominent manufacturer to go agency is Mercedes-Benz. About 18 brands, MINI, Škoda, smart, Genesis, JLR and Alfa Romeo among them, have also revealed plans to switch to the model soon. Stellantis has begun piloting an agency model in the Benelux countries and Austria1 and has also announced plans to adopt a more widespread version in 2024. Ford has indicated a similar move, while BMW is set to unveil its take on the agency model in 2026.
Ostensibly, the so-called 'no-haggle' model will operate in both the virtual and physical space. It promises a consistency of pricing and a more straightforward way for the manufacturer to collect revenue, while presumably benefitting more from captured customer data (for sales, marketing and vehicle stocking purposes) than was previously the case. Designed to deliver efficiencies in the sales process, increase customer satisfaction and reduce distribution costs, the model effectively raises serious questions about the dealer's role, in the sense that it could, in the short term, affect their margins and overall control.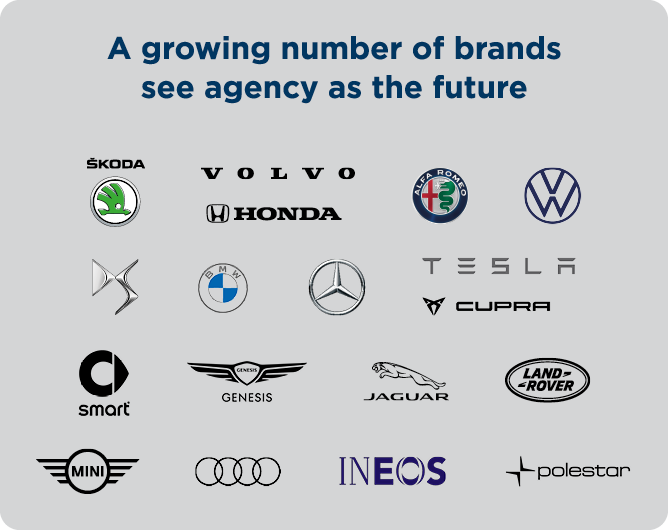 The model seemingly has several advantages for manufacturers and consumers alike. For the former, acquired data will no doubt aid consumer retention management, it could also more sharply focus marketing and product development strategies. And for the consumer, at the outset at least, it means transparent pricing and, allegedly, a more hassle-free buying experience.
However, it's likely that the model will take different forms (likely by manufacturer and/or market), so it's difficult to predict what its long-term implications will be. A possible upside for the dealer is the reduced financial risk that was a staple of the old model. Historically, they bore the risk of interest payments on new vehicle consignment and adopted vehicle stock. But agency means the manufacturer shoulders that burden. This could make agency an attractive prospect for some dealers. It could improve the dealer's cashflow, depending on the type of agency model implemented. For some manufacturers, questions remain over who will bear certain 'brand' costs, e.g., the cost of demonstration vehicles and/or manufacturer training, as well as details of new gross margins that the dealer receives both now and in the future. Manufacturers are starting to learn that dealers provide considerable added value beyond the valuation of the vehicle when handling part exchanges.
Many well-known manufacturers are already using, or will implement, a version of the agency model, most notably Toyota in New Zealand, BMW in South Africa and Honda in Australia. However, some are not so taken with the idea. Mazda, Suzuki, Nissan, Lexus, Kia, Lamborghini and Renault have ruled out adoption for now2.
Privately, many dealer groups worry that the pure model won't work because many aspects of the traditional arrangement, in their view, are essential to their everyday working. It's feared that such aspects, which could be upended by agency model implementation, may render the new system impractical. Indeed, if manufacturers fail to comprehend the work dealers are already doing on the ground, introducing agency in many cases, will prove to be both painful and costly. Surely, manufacturers will be aware of the significant capital cost that lies behind agency model adoption? If it doesn't work for them, financially speaking, many will think again.
Some, such as Suzuki, might never go 'agency' and that no doubt makes sense to them as they are a comparatively lean organisation. It wouldn't be a surprise if they're still opting for the conventional franchise model for many years to come.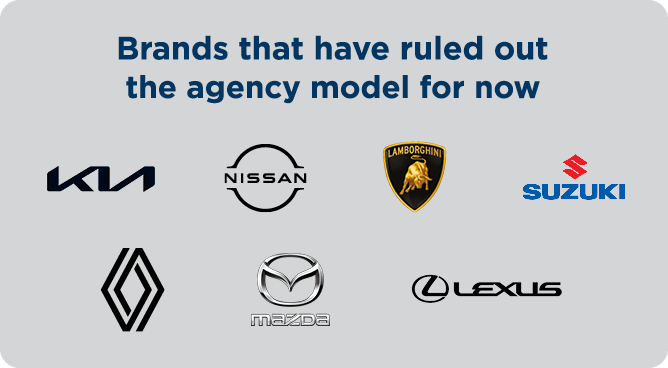 The fullest, most widely understood version of the agency model may raise significant questions as to the power and position of the dealer. But as the model beds in, manufacturers will surely amend the details, meaning that variations emerge, just as the franchise model has evolved over many years.


There is, first and foremost, the pure agency model, where national prices are set by the manufacturer and the dealer makes a commission on each sale, as well as an agency fee after handing over the vehicle and meeting "dealer standards". The size of gross margins will vary from brand to brand. The commission (for Mercedes-Benz dealers, which is thought to be around 5%3) will vary also. There is also, potentially, a version where the dealer provides services to the manufacturer, including sales, marketing and after-sales as a more 'hybrid' partnership approach. Thirdly, there is a combination of the two renderings already mentioned. If this hybrid form is implemented, the dealer may be able to set the price of the vehicle but could be limited to how much it can be negotiated.
Whatever the variations, it's clear that most versions will be manufacturer-driven, especially where they have the necessary capital and resources to become better retailers. However, some iterations will no doubt keep the dealer as the centrepiece of the sales process, an arrangement that sees the manufacturer rely on dealers for their retail expertise.
Leaving the variants aside, it seems clear that if the agency model doesn't work for the manufacturer in a financial sense, it will no doubt undergo reformulation. It's been reported that a manufacturer can increase its margin by up to three percentage points3 by selling directly to consumers. That translates into billions for their bottom line and suggests they will do their utmost to make it work.


Mercedes-Benz were first off the blocks this year in the UK, announcing their agency plans in January and no doubt hope that they can iron out many of the problems they have reportedly faced4. What they've said publicly points to a strategy that sees them return to being an aspirational brand, going back to a lower volume, higher-profit organisation spearheaded by their luxury AMG models.
The company hit the headlines in 2023 when Australia's Federal Court, in a landmark case concerning the rollout of its agency model, ruled in the manufacturer's favour. A total of 38 dealers had sought more than $650 million Australian dollars in compensation, saying they were forced to sign new agreements when their old ones were terminated. Although Mercedes claimed victory in the case, its implications could see changes being made to Australia's Franchising Code of Conduct, a point acknowledged by the ruling Justice5.
The agency model must work for the manufacturer, but it also needs to work for the dealer. There is evidence that some dealerships are planning to cut ties with manufacturers intent on introducing a version of the agency model that it does not favour.
There are also reports that many manufacturers are finding challenges as they shift to, or review, the agency model, for example struggling to replace or 'improve on' key elements of the franchise model. This includes the part-exchange process, used vehicle management and aspects of finance – all of which require an experienced, enthusiastic and adept dealer to execute6.
This period of flux is seeing a tremendous amount of strategising, not just on the part of manufacturers. Dealers are being forced to rethink their business options to keep hold of margins and decision-making too. We believe this age of agency could prove to be a significant opportunity for many dealers, as they will have no choice, in many cases, but to broaden the appeal of their customer offering. That could include more intense (and greater) expertise in financing or other additional services such as car sharing, battery servicing and after-sales.
Many leading industry experts have the view that agency, in whatever form it takes, will become the predominant contractual arrangement between manufacturers and dealers. Latest indications suggest the way it will work will include much-needed support from dealers on the retail skills side, something that manufacturers will have to pay for, one way or another.
The agency model 'piece' is not yet complete. An interesting aspect of the fundamental shift lies in what the future holds for the manufacturer/dealer relationship once all the supply constraints of recent years melt away, allowing brands to sell and distribute as they once did. It remains to be seen what the aftershocks will be on the role of the dealer. Many will no doubt not want to swim against the tide, while others may find that a hybrid version of the agency model suits them just fine and effectively means little has changed. Still others might even opt for different partners, i.e., manufacturers who are more than happy to continue with the franchise model for many years to come.
The used market and keeping pace
A bonus, if you can call it that, of the reduced financial risk of the pure agency model, is that dealers will have additional capital, cash previously tied up in their inventory, to invest in other areas of the business. An obvious area for focus will be the used market. Dealers will undoubtedly enlarge their used offering and aim to make shrewder moves on digital platforms, specialising where possible.
Diversification brings with it many risks, but huge benefits also. Focusing more on the used market is one avenue, and offering subscription services is another. Revenue can also be generated by investing more in after-sales services, including maintenance, repairs and parts sales.
As agency frees up resources, it will arguably be an opportunity for dealers to demonstrate their business acumen and get more out of the used market. That will inevitably bear fruit as the new-world dealer perhaps has more time and incentive to integrate all the different methods of interaction available to current and future customers via an omnichannel strategy.
Business strategy and new players
Under agency, the business strategy of affected dealers will be more reliant on what the manufacturer's overarching aims are. For some that could mean, counterintuitively, a closer working relationship with the manufacturer than they currently enjoy, albeit one in which the manufacturer is significantly more involved in all aspects of what the dealer does. The automotive market is going through a period of unpredictability but the many mergers and acquisitions that we are witnessing look, fundamentally, to be about the building of long-lasting partnerships.
The recent purchase of the UK's Jardine Motors Group by US-based Lithia Group and the recent bidding war of Pendragon PLC have underscored the attractiveness and potential in UK and European markets that international companies and investors see. In the coming years, we can anticipate ongoing consolidation as the world's largest automotive firms implement strategies to secure a competitive advantage by establishing global partnerships with OEMs on the international stage.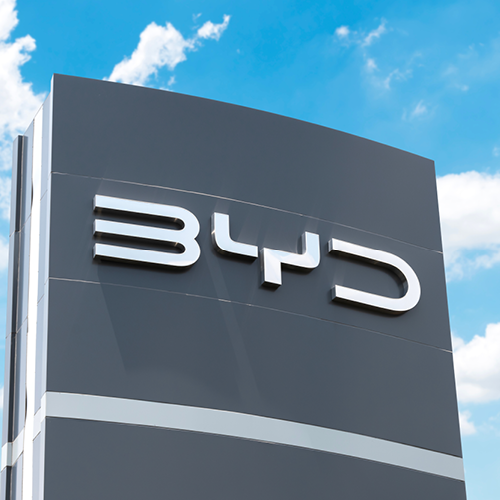 As manufacturers gain new businesses, it's clear that they will value dealers who do a great job of representing their brand. That could mean a closer alignment of business strategies, for both the manufacturer and dealer. The upshot is that any new dealer strategy sees them adopt a more 'operational' role in the sale process and all associated activity.
There's no doubt that manufacturers and dealers alike will continue to consolidate, as revenues fall and market dynamics shift. It may well be that manufacturers have, in some sense, an even greater say in the dealer's future. Dealers will need to decide which manufacturer best suits their outlook. New entrants to the market may prove to be a bigger draw for many dealers, who choose to swap legacy brands for younger manufacturers hoping to get a foothold in European markets, such as Great Wall Motor and BYD. The latter Chinese EV brand, although largely unknown in the UK, recently overtook Tesla as the world's largest EV manufacturer. It made its UK debut in March 2023 and has quickly established a physical dealer network by partnering with the likes of Pendragon, Arnold Clark and LSH Auto. Armed with ambitious plans to eventually open 100 British outlets, BYD boasts that it has 75% control of its vertical supply chain, as everything on its vehicles (save for tyres and glass) is BYD-built. Its five-year plan includes rolling out a growing partner network, the 2023 launch of its Dolphin model in the UK and introducing the Seal model shortly after7.
The company has also hinted at plans to target the UK's fleet industry, as well as the Light Commercial Vehicle market.
Unburdened, as BYD are, by the same responsibilities as a legacy manufacturer, their daring plan to enter the UK market and "build to demand" raises important questions about the future of the industry and the dealer's changing role in it.
The strategic directions available are another fault line to emerge during this period of change that will require a strong head and a fixed, carefully drawn set of priorities on the part of manufacturers and dealers alike.
As already mentioned, the fact that the agency model is in its infancy means that how it will shape the new dealer cannot yet be fully mapped out. But what we do know about the model suggests that dealers with a strong after-sales offering bolstered by a purposeful used vehicle strategy will undoubtedly help balance things as more and more manufacturers implement their version of agency, thus reducing dealer margins.
The results are not yet in, but we believe many dealers can navigate the change successfully and come out the other end stronger, with more strings to their bow and, in some cases, absolute masters of their fate.
Whatever the outcome, as the industry undergoes this unprecedented period that's been characterised by lockdowns, supply shortages and the loss of many millions of new (and used) vehicles, the new dealer will remain the focus of the automotive buying journey for many years to come.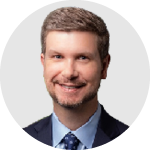 CHIEF ECONOMIST, COX AUTOMOTIVE INC.
Significant issues and the case for optimism…
Affordability has and will limit who can buy vehicles through traditional forms of ownership and financing. Vehicles will likely see continued above-average inflation that will outpace income growth for the average consumer over the longer term. In the US, this creates particular challenges, given the dependency on personally owned vehicles for transportation.
The shift to electrification presents numerous new challenges. OEMs must invest heavily in an all-new powertrain while managing changing regulations across markets. Furthermore, the consumer adoption curve is unknown and varies significantly across different markets. Dealers must sell and service two very different types of vehicles for the foreseeable future as the car parc changes slowly over time. This requires an entirely new service equipment and technician skillset.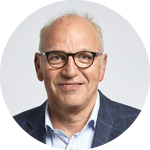 Director Future Mobility Lab @Uni St.Gallen, Lecturer @HfWU Geislingen
Significant issues and the case for optimism…
The EU automotive sector is in its most significant transformation since its very beginnings. All players connected to this industry are witnessing dramatic changes to their established core technologies, competence sets, business models and competitive environments.
The most significant challenge for legacy OEMs is the need for parallel mastery of:
The shift from ICE to BEV means finding new ways to generate value from a systematic culture and engineering overhaul. The focus has shifted from hardware to software-defined vehicles and business models are changing along with it (from a volume-to-margin to a lifetime-profit-generation focus).
A new competitive environment filled with specialised BEV players including Tesla and dozens of new Chinese brands. They come armed with innovative and aggressive distribution models and are targeting global scale. And, in the case of some of the Chinese companies, they are backed by powerful governmental subsidies and policies in the world's largest global car market.
While I'm confident that EU premium brands will be able to master the needed BEV and software technology changes based on their strong global Brands and exclusivity, the fascinating question is whether the EU brands can be fast and aggressive enough in their turnaround measures to withstand the business power of new player innovation and hunger.
While the remaining EU volume players have the financial strength and capability to master the change in general, it remains to be seen if they are focused enough to close the time-to-market advantage of Tesla and many start-ups Chinese OEMs. The long-term future of EU volume players will likely be decided in China. If they're squeezed out of this gigantic market: a pool of innovation, speed and ultra-competitiveness then it's hard to imagine how the EU industry can maintain a leading global role in automotive over time. I am afraid that some larger car groups including Stellantis, Renault and Ford have already withdrawn from China. VW, Toyota and Hyundai Group are under massive pressure there as we speak.
As a result of their immense need to define a new stable future business model, all OEMs are at present re-thinking their distribution models. They're aiming to reduce costs significantly and to simplify their partnering/investors network. They believe selling hardware and software directly to customers will help them regain control over business channels and price.
Some OEMs have selected the agency model as their preferred route – others will remain (for the time being) with a franchise model but see their margins heavily reduced. Newcomers meanwhile will tend to adopt direct sales models.
Common ground for all EU OEM plans are:
Major reduction of investor focus on large groups
Significantly reducing the number of sales outlets
A shift of control in new car sales (and customer data) from retail to OEM
National pricing (achieved by either agency model, direct sales or through a radical margin reduction)
A reduced capacity, wide-service network reflecting significantly lower servicing needs for BEV cars post 2030-2035.
The retail sector, against all odds, has a solid and healthy future ahead of it, but will undergo significant changes soon. Inactive, passive or financially weak dealers and dealer groups will likely be bought or squeezed out of the market. Larger Groups will likely dominate distribution and become regional dominators/heroes focused on service quality and innovation (as price is no longer a competitive advantage). Single-location players or smaller retail groups must leverage their assets (speed, agility, customer focus and specialisation capability) to stay in the market. Used Cars will become the new 'gold' and prime source of income for these groups who aim to sell locally – keeping the VIN in their service value chain as long as possible.
The most significant change for fleet operators aside from ICE to BEV and related charging infrastructure requirements is inextricably linked to the new business model of the OEMs, i.e., being forced to drop volume. A focused model with excessive discounting behaviour (a former key benefit for fleets) favours higher transaction prices, resulting in lower sales and production volumes. For many new fleet operators, especially those offering car subscriptions, this OEM behaviour change represents a significant business threat.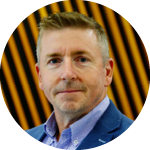 director of strategy & marketing, cox automotive australia
Significant issues and the case for optimism…
Pressing issues facing OEMs in Australia include ongoing supply constraints and delays at Australian ports due to strict quarantine requirements sourcing low-emissions vehicles without the benefit of binding CO2 emissions targets.
There's softening buyer demand due to increased general cost-of-living pressures too. While the market has seen multiple all-time monthly sales records lately, much of this is down to the arrival of vehicles on backorder rather than a healthy ongoing order book.
On this topic, the rapid growth of brands from China, such as MG, GWM and BYD, is eating into the market share of more established OEMs at pace. Australia is incredibly fragmented, with 70+ brands fighting for 1.1 million annual sales, and many will be under immense pressure to trim costs further.
On the dealer side, the most high-profile issue is perhaps the proliferation of new sales models such as agency and direct-to-consumer, with a recent Federal Court case finding that Mercedes-Benz owes its dealers no compensation following its acquisition of longstanding dealer-generated consumer goodwill.
Dealers must continue to evolve their omnichannel offerings and place focus on fixed operations and used vehicle procurement. They must also navigate technician and sales staff shortages and work out the proper integration of artificial intelligence into their CRM tools.
The government is wooing fleets to switch to EVs via fringe benefits, tax exemptions and binding sales targets from progressive enterprises and the government sector. However, they must understand second-hand/remarketing residual values, charging infrastructure and intelligent onboard telematics.
We will be watching closely for any impacts stemming from a recent watering down of the Australian Tax Office's instant asset write-off policy. In Australia, around half of the total market comes from the business, government and rental fleet markets, so it's essential to the market's overall health.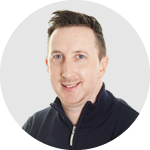 director of manheim commercial vehicles, cox automotive
Significant issues and the case for optimism…
The trajectory of Light Commercial Vehicle (LCV) volumes and importance for most OEMs is on the rise. Many are seeing the financial benefit and greater opportunity of a more evenly balanced portfolio and see their LCV offer as being important for future stability and growth in the UK marketplace.
The biggest challenge facing fleet operators in the LCV sector is balancing EV ambition drive versus trusted diesel asset capabilities. Many of the largest fleets have already dipped their toe into the EV LCV space. Still, frustration with true mileage ranges and increased asset charge downtimes remain the most significant barriers today.
How will the agency model work for LCV assets in the future? That is still to be defined for many OEMs. With many of the volume players launching new and exciting van model ranges in 2024, the feedback suggests the current franchised dealer 'push' operating model will be needed. That should help maximise both brand exposure and volume-sold ambitions in the UK marketplace, especially in the short to medium term.
Long term, the agency model certainly has a place within the LCV sector here in the UK, but OEMs must ensure that the overall asset model ranges and specification choices have the flexibility needed to support fleet, rental and van operators.