On the brink – the franchised sector's looming transformation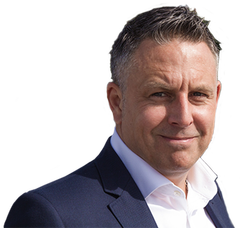 Philip Nothard, Insight and Strategy Director
The franchised dealer sector is undergoing a monumental shift, potentially its most significant in decades. That transformation involves re-evaluating how to proceed in physical and digital spaces and how to best implement an omnichannel approach. Much evidence exists for accelerated consolidation in a sector that needs to attract investors and adapt to changing OEM attitudes prioritising profitability over sheer volume. The changes may be unavoidable and be a source of uncertainty for franchised dealers.
Alongside disruptions caused by the pandemic and ongoing geopolitical strife, the new vehicle sector is grappling with substantial changes and advancements in global production and sales processes.
Two trends are shaping the future of our sector: electrification and the increasing number of OEMs transitioning to the so-called haggle-free agency model. However, it is essential to acknowledge that different markets are at various stages of adapting to these trends. There are currently more uncertainties than certainties regarding how retailers are adapting to this new landscape.
Preliminary indications suggest that there is no one-size-fits-all approach to the agency model. While some OEMs have swiftly embraced it, others appear to be waiting and watching, assessing its impact on sales volume and profitability, before fully committing. It is, without a doubt, a weighty change for all involved, from OEMs to retailers or agents through to consumers. And let's bear in mind the knock-on effect it will inevitably have on industry relationships with business and fleet sectors.

Retailers and OEMs are also wrestling with the complexity of carbon-neutral strategies. Various regions have set different targets, such as achieving carbon neutrality by 2030 in the UK. Other markets are aiming for 2035 or later. Regional disparities are undoubtedly a major source of conflicting agendas in the industry.

While full electrification is widely considered to be the quickest way to achieve zero-tailpipe emissions, discussions about alternative approaches continue. In a previous edition of AutoFocus, we covered the growing interest in e-fuels. However, the focus has arguably shifted more noticeably to exploring hydrogen's viability as a more efficient alternative to combustion engines.

Ford has emerged as a notable player in recent months, taking a very vocal stance on hydrogen investment. They are putting prototype hydrogen fuel cell vehicles through their paces in the UK, specifically H2-powered E-Transit vans. Ford's strategic shift towards hydrogen is not isolated. Toyota, often regarded as a leader in the field, recently announced a new range of hydrogen vehicles alongside their existing hybrid line-up.

The Japanese giant exemplifies the leaps and bounds currently being made in Battery Electric Vehicle (BEV) technology. Their forward-thinking plans, among other things, include solid-state batteries promising a range of 900 miles (1,448 km) or more for electric cars, automatic software updates and ultra-sleek aerodynamics. With an unwavering commitment to battery technology advancement, alleviating range anxiety and enhancing design and production efficiency, Toyota is spearheading an era of improved BEV performance, convenience and sustainability.
New players, new challenges
The prospect of shifting to an all-encompassing electric market will mean a multitude of new complexities, encompassing advancements in technology and battery performance to address infrastructure challenges. But there will also be an impact on various sectors such as franchised dealers, leasing, rental and other businesses currently navigating the changing pricing structure and its subsequent effects on unused and future residual values.

A prime example highlighting the evolving global BEV landscape is the recent unveiling of BYD's four-seater supermini, the Seagull, which falls within the Ford Fiesta/Fiat Panda size segment. This remarkable offering boasts impressive specifications, including reported power of up to 100 bhp and a range of up to 252 miles. Early reports suggest the Seagull will wing its way to the UK with a price tag of under £8,000, nearly half the cost of the UK's cheapest available petrol vehicle. The price and its reported onboard tech underscore a new (and surprising) affordability in the BEV space.

As new operators emerge in the UK, European and international markets, the question is whether their ambitious plans to capture significant volume and market share will succeed. If so, what will the effect be on legacy OEMs? We don't know at this stage, but we know that the new players have very forceful plans as well as the material, labour and resources to make them a reality. Unburdened by legacy constraints, these newcomers will be eager to form partnerships with distributors, retailers and fleets who are just as keen to embrace their offerings minus limitations and controls previously experienced.

What will this mean for the used market? This AutoFocus delves deeper into the implications for used vehicle values. With consumers able to purchase cutting-edge BEVs boasting impressive range and affordable entry prices, it begs consideration of the impact on this market and the earlier stages of the vehicle lifecycle. Understanding these potential effects is essential as the industry undergoes a significant transformation brought on by new players and disruptive technologies.

As the automotive industry slowly recovers from the production shortages, restrictions in new vehicle supply and lengthy lead times of the past three years, it faces many additional intricate issues. Notably, operators in the new vehicle franchised sector must navigate uncertainties surrounding evolving dynamics between OEMs, retailers and the fleet and business sectors.

The industry is aiming to reconcile agency strategies, historic franchise agreements and a hybrid approach that blends the two in an increasingly divided and diverse world. These complexities unfold amid what can only be described as a critical juncture in the journey toward an electrified, net-zero future.

As consumer behaviour shifts, the industry must adapt and align its strategies to meet the demands of an evolving market. With electrification serving as a driving force, the challenges and opportunities in this transition period will shape the future landscape of the automotive industry. Success will hinge on the ability of stakeholders to nimbly traverse these complexities. They must forge new partnerships and embrace sustainable practices that will hopefully lead them into a thriving net-zero era.

The new LCV market has continued to show green shoots of recovery, with 135,296 LCV units registered in the first five months of 2023, meaning a 14.7% increase on 2022 actuals. Each month of 2023 has demonstrated improvement on 2022 levels and is now only tracking -13% below pre-pandemic 2019 levels, which shows that van manufacturers and production continue to take positive steps.
Strong registrations were highlighted in the medium–sized LCV sector, showing a 57.2% increase vs. 2022 as more fleet and leasing operators choose the more agile medium-sized vehicle with balanced payload capabilities to drive improved fleet capabilities.
Continued BEV LCV growth was evident but it is still, very small overall percentages vs. diesel, representing 5.2% market share year-to-date. A total of 7,023 YTD registrations shows a 15.5% improvement vs. 2022 averages, demonstrating that more volume is becoming available, with 25 electric van models now available to buy in the UK today.
To conclude, it's been a very positive H1 for new van registrations in the UK, but caution is the word as wider economic factors play out in the UK, with both vehicle cancellations and repossessions increasing.
Matthew Davock
Director of Commercial Vehicles, Manheim Auction Services
The new vehicle market has continued to show strength in 2023, improving sales from recovering inventories as well as deliveries and by rebounding sales into fleets. The total inventory level slightly increased in the second quarter to more than 1.9 million units, the highest since April 2021. The second quarter began with the highest sales pace since May 2021, with 16.1 million Seasonally Adjusted Annualised Rate (SAAR) in April. The pace slowed to 15.0 million SAAR in May, leaving the year-to-date SAAR at 15.4 million. Sales into fleet continue to see the strongest sales gains, as the year to date, sales into fleet are up 39%.
Retail sales are also up year to date but only by 7%. With supply growing, the year has seen weakening pricing power. In May, the average transaction price grew 0.5%, which was the first month-over-month increase so far this year, up 3.0% year-over-year. The average Manufacturer's Suggested Retail Price (MSRP) continues to grow at a faster pace and is up 5.2% year-over-year. The gap between the MSRP and the average price paid increased to the widest level at 0.8% in May, representing the largest discount since May 2021. Incentive spending has grown each month in 2023, and the average incentive spend increased 13.6% in May from April and was up 64% year-over-year. Incentives as a percentage of average transaction price increased to 3.9%, the highest level since November 2021. Affordability has improved so far in 2023 as income gains, slightly lower prices and increasing incentives have more than offset smaller increases in interest rates. The average new vehicle loan rate increased 5 BPs to 8.92% in May, which was up 90 BPs year-to-date. With the better-than-expected start to 2023, we have upgraded our new vehicle forecast of 2023 to 15.0 million units, but we expect a weaker second half compared to the first.
Jonathan Smoke
Chief Economist, Cox Automotive Inc.