Opportunity to be creative in an omnichannel market
In this section, Regit analyses its latest consumer research to reveal what motorists really want from the retail experience.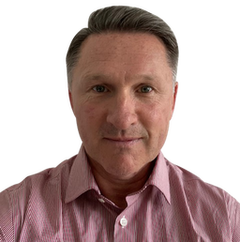 Chris Ashton-Green,
Founder and CEO, Regit
In today's digital age, most consumers are typically extremely comfortable with everything online. By the time those in school reach the car-buying age, there's an argument to say all consumers will be able and willing to make web purchases.
The shift to online retail for car sales was, therefore, always coming before the Covid-19 pandemic, albeit the resulting lockdowns meant the transition received somewhat of a turbo injection.
And, of course, it wasn't just automotive that was impacted. Covid-19 played into the hands of the 'now economy' - the digital age that we live in, where consumers can buy things online and have them delivered the same day, where the only effort buyers must make is to lift their phone to their face so recognition can authorise the payment.

Given buying trends and technologies typically begin life in online retail – by that, I mean the likes of Amazon and Asos – and filter their way up to more expensive and meaningful purchases, like automotive, it's interesting to see how consumers have brought experiences from other industries into how they expect to buy previously owned vehicles today, and what that could look like as we move forwards.
"It goes without saying that a brand presence online is key, but simply building a website and hoping it wins business could work against you."
Chris Ashton-Green, Founder and CEO, Regit
It goes without saying that a brand presence online is key, but simply building a website and hoping it wins business could work against you.
We surveyed 3,000 of our motorists, and 67% said they would search via an online marketplace, i.e., Regit, which Heycar, Auto Trader etc. power, whilst 53% said they would look for a car via a search engine. So, we know there is a willingness to hunt online, but what they find when they get there is even more critical.
75% said a quality website would influence their decision, with almost half of those saying it significantly influences their decision. And with 92% expecting to be able to search available stock, three in four wanting to see high-quality photos and almost half expecting to see a video walkaround, it's clear that those who invest in online to win over the customer through that initial impression phase will give themselves a much better chance of securing business.
One in four car buyers said they would be happy to buy online today, although it's likely consumers are grouping online reservations here too. But with that in mind, when the next generation filters through and as technology develops, it wouldn't surprise me if half of people were happy to reserve or buy solely online in five to ten years. As a result, a website's quality, functionality, and capability, and not just building a site to tick a box, couldn't be more important.
When looking to benchmark your site against competitors, it will be useful to score against competitors but go outside of the industry, too. There is much research to show sites that load quickly, have been built with the customer in mind and have obsessed over simplicity will get more success than those clogged with info and no thought-through user journey.
Once the right car has been found, the next phase of your online action plan needs to kick in. 63% want a part-exchange valuation, 84% are happy to give additional information to get a more accurate valuation, and one in three want to be able to buy online there and then – and I expect that number to only grow.
It's also worth looking at partner integration to ensure those suppliers you're working with have the same passion for a customer experience. This will mean that 27% of car buyers either have secured finance on a retailer site or would consider it as straightforward an experience as your website offers.
But it would be wrong to paint a picture that online-only is the way forward. It isn't and almost certainly won't be in the foreseeable future. There are so many questions and considerations involved in a car purchase that, for many, visiting forecourts will always be essential - even if they're happy to reserve online.
It's here where technology and 'real life' need to hold hands. 94% expect online experiences and those with a dealer to be joined up and simple, and 62% want to visit the dealership physically. As a result, it's essential for retailers to make good use of data and technology so that when the consumer arrives for a look around or a test drive, the dealer knows their essential details, what car they like the look of and what they're expecting to be able to do.
Well-tested chatbots can help with this and helps alleviate the need for repetition, which can be such a turn-off for consumers, given our use of tech means we're used to streamlined experiences, and maximises the chance of a conversion.
So, as we move forwards seemingly from one unprecedented challenge to the next, it's clear that a well-thought-through online strategy is integral to any successful car retailer. A poorly functioning site could be worse than having no site at all.
But then, to maximise the opportunity a polished online proposition brings, creating a joined-up online and in-person experience that demonstrates to the customer you value their time and that you won't be wasting it running over already gathered online information will pave a pathway to success whilst giving room for flexibility as the 'online - in person' preference pendulum swings.

For more information, or to arrange an interview with Chris Green directly,
please call Tom Gibson on 07894 705009 or email tom.gibson@regit.cars