The evolution of the OEMs' supply and distribution chains
In this section, Grant Thornton discusses changing OEM dynamics and how this will impact the European market.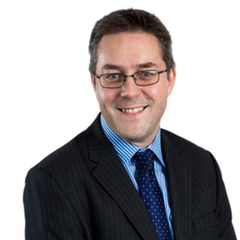 Owen Edwards, Head of Downstream Automotive
at Grant Thornton UK LLP
Looking back in history, we can see how automotive OEMs sought to reduce costs by outsourcing the supply and distribution of their vehicles. This meant that the OEMs applied pressure on tier 1-4 parts suppliers to reduce their costs to levels at which profit margins in some suppliers are only just achievable. COVID highlighted the stresses that outsourcing could apply to the OEMs' supply chain. Furthermore, technological changes in the automotive industry have forced OEMs to review their supply chains. A key example is the production of batteries and the raw materials associated with the production process.
Controlling more of the supply chain dynamic allows the OEM to create a more secure supply chain and reduce costs, with less profit margins given to third-party tier 1-4 parts suppliers.
Therefore, one must ask whether this will end tier 1-4 parts suppliers. The answer is no: the OEMs will still retain third-party providers as they cannot bring 100% of the production in-house, as the OEMs need more capital, technical know-how, and expertise to undertake all processes. Therefore, we believe that there will be three business models:
those OEMs which will try to bring as much in-house (Tesla);
those who will outsource the whole process to third-party manufacturers (this will include Fisker outsourcing to Magna;
and those companies that position themselves between these two extremes (Ford, BMW and the well-established OEMs).
"Controlling more of the supply chain dynamic allows the OEM to create a more secure supply chain and reduce costs, with less profit margins given to third-party tier 1-4 parts suppliers."
Owen Edwards, Head of Downstream Automotive at Grant Thornton UK LLP
However, many OEMs move down the vertical strategic route to gain greater control over the most important parts of their supply and distribution chain. The semiconductor shortage has exacerbated this change; Hyundai started to design its semiconductors in 2021 and then set up its own factories to produce its own semiconductors. This move has enabled Hyundai to create a more secure supply chain which is crucial for success in the growth of EV vehicles. It is estimated that between 500 and 1,000 more semiconductors will be required in EVs and autonomous vehicles. Controlling this supply chain section is key, whether in-house or through partnerships.
Tesla's supply chain is one of the most effective in the automotive industry. The company has no legacy vehicle manufacturing and distribution processes. Therefore it has been able to construct new and more efficient plants compared with a number of the older OEMs. Although Tesla continues to use tier 1-6 parts suppliers, the number of these parts providers is being reduced by designing them out of the process and, in some cases, by bringing selected processes in-house. Even those processes that have not been brought in-house by Tesla will still have several staff implants in the 1-6 tier parts suppliers to ensure the consistency and quality of the manufactured part. In the first generation of Tesla vehicles, Model S, there were 3.4k tier 1 parts suppliers and 21k tier 2. In the most recent Model 3 and Model Y vehicles, this has been reduced to 2.1K of tier 1 parts suppliers and 19k of tier 2, and there is an increased focus on reducing the parts providers further.
Even with this increased efficiency in vehicle production, securing the raw materials, especially for BEVs, is also necessary. As a result, the number of OEMs that have secured partnerships with large lithium and critical mineral mining companies has increased; an example is Pilbara Minerals, which has a partnership with Great Wall Motor Company. In addition, Stellantis has a lithium hydroxide offtake agreement with Vulcan Energy Resources in Germany and a US$76m equity investment, making Stellantis the firm's second-largest shareholder. Tesla has also been prolific in securing its raw materials supply with offtake agreements with Core Lithium and Liontown Resources.
Although raw materials are key to the process, so is refining and battery manufacturing. Tesla has led the way with constructing the 50GW Corpus Christi Lithium Refinery in the US; this facility will be opened in 2023. Tesla is also building a 60GW cathode plant in Texas and has a giga battery factory in Nevada, Germany, and China and is constructing factories in other areas such as Mexico.
Nevertheless, the security of the supply chain is only part of the OEMs' strategic focus. They are also reviewing other areas of the downstream automotive industry (factory gate to the end consumer). For example, Ford owns its own logistics company in the UK, transporting its vehicles from Dagenham to its UK dealers. In addition, some OEMs own their own dealer networks; this includes Stellantis and Ford in the UK. Furthermore, the agency model also represents a move by the OEMs to enter the new vehicle sales market, ensuring that the OEM has full access to customer details. Mercedes Benz is currently implementing the agency model and is being considered by a number of other OEMs in the UK and Europe.
Used vehicles are also becoming attractive for OEMs as some believe they should have a presence in this market area. For example, Heycar and Motor Depo are owned by OEMs. Stellantis has taken the process a step further with its exposure to the refurbishment vehicle market with Stimcar in France. Other OEMs are also focusing on new areas, including those relating to the customer, such as charging with Ionity, whose OEM partners are Mercedes Benz, Ford, BMW, VWG and Hyundai. This charging network is in the UK and across Europe, with a network of 350kw ultra-rapid chargers. This follows the strategy currently employed by Tesla with its rapid chargers, which is encouraging greater uptake of customers and customer loyalty to the BEV OEMs.
The OEMs have become increasingly interested in becoming involved in supplying fuel to BEVs. Tesla has already started with the supply of its Powerwall and Solar roof power generation assets. Mercedes Benz has launched a US energy division, and Ford and General Motors in the US are becoming involved in Virtual Power Plants working with both retail consumers and B2B customers. Such a process enables the OEMs and their partners to pool thousands of decentralized energy resources, such as BEV and power walls, with customers' permission to return this stored power to the electricity grid. RMI, an early adopter of this technology, estimates that virtual power plants could reduce US peak demand by 2030 by 60 gigawatts – the average consumption of 50 million households – and by 200GW by 2050.
OEMs are reaching out and positioning themselves in the supply chain and the distribution and B2C markets. Although the production of vehicles will remain central to the OEMs' activities, it will become only one activity of many to ensure the security of their supply chain and their customer and distribution chains with the aim of ensuring maximum touch points with the consumer.