Why 2023 will be another great year for electric vehicles
In this section, myenergi sets out why the coming year will be great for electric vehicles in the UK.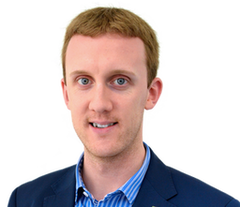 Tom Callow, Head of External Affairs, myenergi
Despite doom and gloom stories about electric motoring dominating the national press for the first few weeks of the year, it is clear to anyone who looks at the data that 2023 will be a great year for electric vehicles in the UK.
By the end of 2022, more than 1.1 million electric cars had been registered in the UK in the 'modern' EV era (since 2010), taking 12 years to reach that figure. The SMMT forecasts that the next 1.1 million will be registered in the next two years, with more than 2.2 million expected to be on the road by the end of 2024.
While electric car registrations in 2022 were undoubtedly affected by the global chip shortage and issues relating to the war in Ukraine – notably supply constraints on wiring looms – they were still 21% higher than the previous year, and we can expect annual growth rates of around 30% for the next two years.
For all the media hype around people potentially switching back to petrol or ditching the thought of an EV, it is important to remember that this is still very much a supply-constrained market.
With 483,000 new electric cars expected to be registered in 2023 and perhaps as many as 200,000 used electric cars changing hands, we may see around 700,000 transactions of EVs this year. However, in a market of well over 7 million new and used car sales, that means that if any more than 10% of the car-buying market wants to go electric in 2023, the simple fact is that there will not be enough supply to go around.
"With 483,000 new electric cars expected to be registered in 2023 and perhaps as many as 200,000 used electric cars changing hands, we may see around 700,000 transactions of EVs this year."
Tom Callow, Head of External Affairs, myenergi
Going electric is a virtual no-brainer for new car buyers, especially company car drivers. Plenty of electric vehicles are available for the price of the UK's average new car, and running costs for the vast majority of EV drivers will be lower thanks to a majority being able to rely on home charging.

While it is still true that options are more limited for used car buyers, the picture is changing very fast. At the time of writing, almost 27,000 used electric cars, including plug-in hybrids, were listed on Auto Trader, representing just under 7% of all used stock.

This year should see a significant increase in the volume of electric cars hitting dealers and independent forecourts in the UK thanks to the enormous annual growth in new EV registrations back in 2020 when the market grew by over 140% with more than 175,000 registered. In addition, the Tesla Model 3 was supplied in large volumes, so we expect to see a significant number in the wholesale and retail markets over the coming months.
While energy prices remain relatively high, the other major factor supporting the growth of the EV market will be the growth in domestic solar installations. In 2022, we saw home solar sales more than triple compared to 2021, and we believe that trend will continue in the coming years. Following rises in the cost of electricity, the business case for domestic solar has never been stronger in the post-subsidy era.
For most households with a car, the data indicates that private off-street parking is also available, meaning that home charging should be an option for them. Charging an electric vehicle at home is already invariably cheaper than charging on the public network, with recent research showing that petrol would need to fall below £1 per litre – something it has not done since 2009 – to make the average electric car more costly to run than an equivalent petrol variant.
Domestic solar makes EV adoption even more of a no-brainer, with the marginal cost of charging being as low as zero when the sun is shining. And when the sun isn't shining, the addition of a smart home battery, either soaking up solar energy or cheap off-peak electricity overnight, can reduce the cost of charging compared to standard grid electricity tariff rates.
We have also seen headlines relating to car manufacturers taking their foot off the gas, so to speak, when it comes to electric vehicle production. This seems utterly unbelievable, given the imperative for manufacturers to hit their fleet average emissions and therefore needing to sell as many electric vehicles as possible to offset higher emissions from other models.
When a narrative emerges, it is incredibly tempting for commentators to jump on the bandwagon and dig around for biased and selective evidence to add to the fearmongering and negativity.
But the facts and forecasts speak for themselves, and – while we cannot afford to be complacent – they point to 2023 being another great year for electric vehicles.