BUILDING ON THE SUBSCRIPTION ECONOMY
MaaS in action
The reality of taking a car on subscription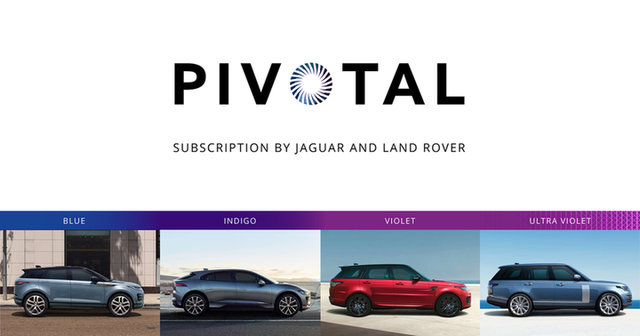 Pivotal from Jaguar Land Rover.
Jaguar Land Rover has responded to its projections that subscriptions will account for around 10% of the new car market in the US and Europe by 2025, by launching a monthly subscription service. Inclusive of rental costs, insurance, road tax, servicing, and repairs, Pivotal will allow customers to switch between cars every six months as well as featuring a pause and break option. Drivers simply pay for the fuel.
Pivotal replaces previous offers from Jaguar Land Rover, including the Carpe 12-month unlimited mileage single-payment subscription, and is backed by venture capital and mobility services arm InMotion. The team at Pivotal has identified the 20% of young professionals who would not normally own a car as its primary target audience. In early trials, Pivotal attracted a membership who had not previously tried the brand, with eight in ten members being new customers for either Jaguar or Land Rover.
"The world is changing, and Jaguar Land Rover is changing with it, adapting to the needs of our customers as well as supplying those who would not normally consider our cars and SUVs.
"Traditional car ownership may not provide the flexibility required by some in the modern world, and with Pivotal we are able to offer an alternative, premium option."
Isobel Dando, managing director of Pivotal
In conversation with Isobel Dando, managing director, Pivotal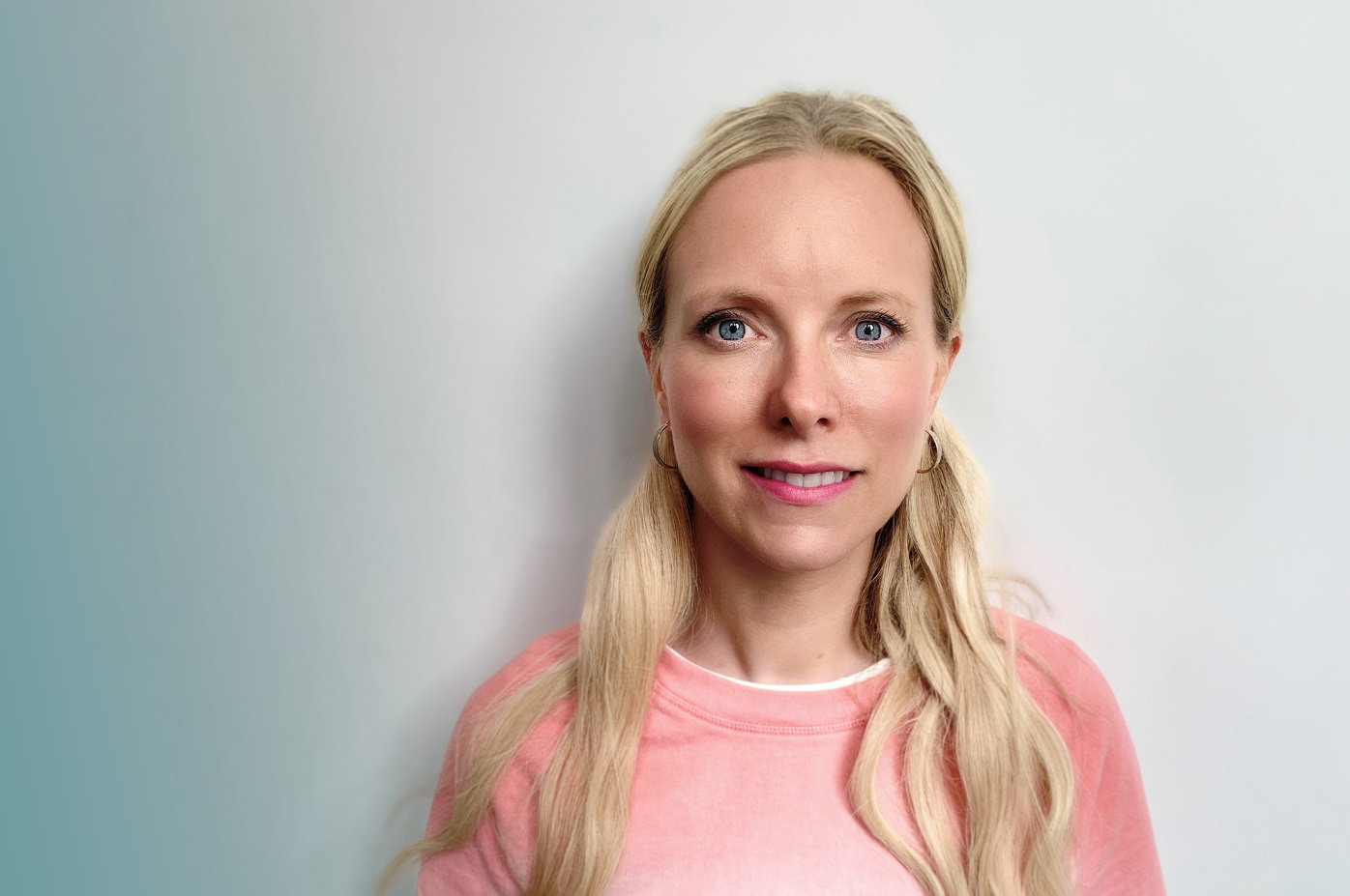 Q: COVID-19 has accelerated many trends in the automotive sector. What impact do you think it will have on current and future mobility?
A: The COVID-19 pandemic has accelerated consumer trends, but underlying drivers such as the transition to electric vehicles and the shifting consumer psychographic from ownership to usership will continue to gain traction.
Q: In a Cox Automotive survey, more than half of dealers said they did not see the shift from ownership usership being particularly relevant. What advice would you give them?
A: Without an online sales channel (and associated consumer brand) as well as the required underlying data infrastructure to power it and required scale, 'usership' is a difficult sales channel to monetise, so I can see why many retailers have not been able to put plans in place. Although consumers of today ideally yearn for price transparency and consistency, there are some alternatives for retailers to partner with mobility technology businesses which enable them to mobilise their assets through a partnership approach. At the same time, I would encourage retailers to be open minded and proactive in progressing the subject of subscription with the OEMs
Q: What impact do you think global recessionary trends might have on the subscription economy?
A: I see economic uncertainty as another factor accelerating the growth of flexible mobility models, not the reverse. If faced with economic uncertainty where ownership is the only option, many consumers will choose to either delay their purchase, or simply not purchase a new vehicle at all. The flexibility of subscription enables consumers to not have to face this situation and make a smart choice for the here and now.
"The future of mobility has never been more in the spotlight and our customers are increasingly looking for more flexibility in the way they interact with us. We're excited to see how this new initiative fits in a post-pandemic world where personal transport will undoubtedly be in more demand."
Rawdon Glover, Managing Director
of Jaguar Land Rover UK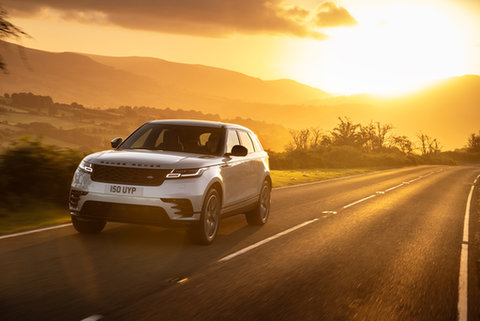 Q: What are the biggest opportunities and trends you see for the mobility sector in the next ten years?
I think the transition to electric powertrains is possibly the biggest opportunity to accelerate the growth of the mobility sector. Like the mobile phone world, customers do not want to be stuck with the 'old model'. With ever increasing advancements in EV hardware and software technology, consumers will not want to be tied to the same vehicle for up to four years and so mobility models suit this situation perfectly.
Q: What needs to happen in the back end for services like Pivotal to succeed?
A: Previously invisible services to front end retail, like servicing, maintenance, and repair, are now becoming increasingly revealed as retail support services versus wholesale support services. Like the OEMs, these services and underlying businesses will need to undergo a process of cultural change to ensure retail customer expectations are met versus the legacy wholesale customer expectations. The gain is a more efficient value chain but will require some serious attention in the short-term.
Q: Services like Pivotal will generate huge amounts of data. Who should own It and how can it be effectively deployed to improve infrastructure?
A: As a subscriber myself, I (the subscriber) should always own and be in control of my data, whether that be personal data or driving patterns, etc. Should there be a benefit and improvement to the service, whether that be to improve my travel times, recommending a product that better suits my needs, or more importantly developing even better future vehicles that support our 'Destination Zero' strategy, then I'm all in. However, this must be the individual and transparent choice for every consumer.
The growth of vehicle subscription worldwide
Jaguar Land Rover is not the only manufacturer operating in the subscription space. Care by Volvo offers a 30-day trial with insurance followed by rolling subscription with three-month notice period. While targeted at the consumer and company car allowance market currently, the brand expects to launch a business package in 2021.
In Japan, Nissan has recently rolled out ClickMobi, while Maruti Suzuki Subscribe has been launched in several Indian cities and is expanding its network. Earlier this year, Toyota rebranded Inchcape Fleet Solutions as KiNTO and is now offering several mobility solutions, including car sharing, pooling and flexible subscription models.
Beyond the manufacturers, several options exist to access vehicles on subscription. Examples include Drover – which has been referred to as the 'Netflix for cars'. In the broader flexi-rental market, other options like EVOGO, Cocoon, Flexed, Wagonex, PSA's Free2Move, FCA's Leasys and Sixt+ also provide alternatives to leasing, with the latter expected to launch in the UK having proven the concept in Germany.
Key areas of development include discussion with tax bodies, such as HMRC in the UK, around fair and effective distribution of Benefit in Kind (BiK). For example, if a driver only has a vehicle for a third of the month, there is an argument they should only have to pay a third of the BiK for that month.
While many 'just add fuel' deals are based on Personal Contract Purchase (PCP), there is clearly a growing demand for, and supply of, vehicle subscription services. However, while several manufacturers are making their way into the market, Ford sold off its vehicle subscription business Canvas to Fair.com at the end of 2019, citing surprisingly lacklustre demand.
In any case, most commentators believe increasing smartphone and internet penetration will see the car subscription market grow significantly over the coming years.