High performance in the B2B market
In this section, Nürtingen-Geislingen University share their findings from a report comissioned on the German B2B automotive industry.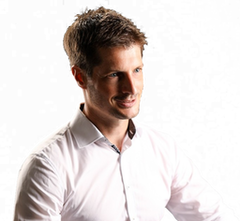 Prof. Dr Stefan Rostek
Management consultant and university professor, Nürtingen-Geislingen University
In the last two years, the used car market in Germany has shown the same characteristics as the rest of Europe: limited goods at high prices, simultaneously.
Against this background, B2B relationships are gaining importance for a car dealership in two respects. Firstly, high returns can be achieved with vehicles that for whatever reason are not traded B2C. Secondly, they present a valuable stock source supplement in a market where supply is low.
In addition to this temporary situation, we are also observing long-term developments in car dealerships and their market environment.
In a nutshell, dealers should review their B2B activities and, if necessary, critically reconsider them. New, disruptive competitors are making the digitisation of all processes indispensable for reasons of competitiveness, compliance issues are gaining importance, and declining margins in aftersales will no longer be able to compensate for suboptimal marketing decisions. So, there is plenty of reason to act.
As part of the study commissioned by Manheim Express, "High Performance in the B2B Market - Faster, Better, Further", we took a close look at the German automotive trade. More specifically, we wanted to analyse how the industry organises the marketing of B2B vehicles, why it does it this way, and the level of penetration of digital auction platforms in the German market. For this purpose, we used a broad-based dealer panel to ask the players in the German market about the organisation of their dealer business.
"The used vehicle market has been critical over the last few years already. However, with the changes in distribution models and loss in revenue in workshops through electric vehicles, it will be an area of focus for many dealers. The study helps navigate the market and transparently argues common misbelieves that are still day-to-day practice. Stefan and his team did an excellent job for all used car market participants."
Sebastian Fuchs, Manheim and RMS Automotive Continental Europe
Selected findings of the study are:
35% of the dealers surveyed in Germany still market their B2B vehicles by personally contacting a handful of local buyers. The most frequently cited reasons for this are allegedly too high costs of the auction platforms, supposedly better prices of the local buyers, and a faster physical outflow of the vehicles.


Despite the general shortage of goods, 52% of the German retailers surveyed do not yet use B2B platforms as a source of purchase. The reasons given do not adequately state descriptions, high platform fees, and a poor cost-income ratio.
On the other hand, the retailers surveyed, who are already bilaterally active on the B2B auction platforms, i.e. both in marketing and acquisition, are observing considerable efficiency and time gains in digital processing to 57% in marketing and 76% in acquisition.
Our study takes the space to carefully refute this apparent cognitive dissonance on the part of non-users. The underestimation of hidden overhead costs in self-processing is emphasised. The compelling economic logic of auction theory is that a much larger circle of potential buyers should almost always lead to higher auction proceeds.
To avoid leaving dealers alone in the extensive range of potential auction platforms, we have carried out a market overview and a criteria-based scoring approach of the most important providers in the German market in the second part of our study.
The following findings result from this analysis, among others:
The functional offer of all examined providers can at least be described as good; all platforms represent a better alternative to the self-management of the dealer business. In marketing, platforms with an open circle of bidders are preferable to providers with a limited number of bidders.


In addition to the established providers such as BCA or Autobid, who score with many years of auction experience, the product range is enriched by new players such as Manheim Express or CarOnSale, which above all have digital DNA and where the way of thinking of digitised processes is the unique selling point.
Trading companies should take a very close look at the business model of the auction platforms, or the companies associated with them. For example, platforms that belong to an AUTO1 Group or Constellation Automotive Group, which also operate C2B and B2C models, should logically also be considered competitors. Cooperation with these companies does not seem advisable.
In summary, the appeal of our study to the dealership is clear: digitise your dealer businesses marketing, use the reach of the auction platform, and take care of the expansion of your sources of purchase. And above all, think carefully about who you are collaborating with!