How fleets are driving the electric vehicle market
In this section, 360 Media Group Ltd reveals its latest EV survey results.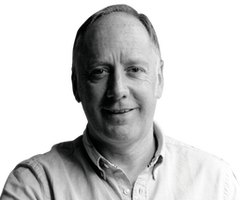 Ian Richardson, Managing Director, 360 Media Group Ltd
As someone who has commissioned numerous research studies into fuel powertrains over the last decade, it is great to see just how far the UK has progressed in its adoption of electric vehicles (EVs).
In my day job heading up 360 Media Group's automotive insights division, I am fortunate to have access to highly detailed quantitative and qualitative data every quarter and to share this information with our network of trusted sources. The overwhelming conclusion to draw from this data is that optimism for a greener motoring future has never been stronger. Still, we will need to collaborate across sectors – manufacturers, leasing companies, charge point operators, charging payment solutions, remarketing channels – to make this happen.
Blowing the dust off our first EV report, published years ago, it is impossible to miss the seemingly endless list of barriers to uptake. There were so many obstacles to EV adoption to overcome that it felt as if we had revealed the code from the Copiale Cipher Manuscript, which famously took a mere 260 years to decipher!
Fast forward to 2019 (when we launched 360 Media Group), and UK fleets had started to dip their toes into the EV pool, ordering their first electric cars. The Nissan Leaf, Tesla Model 3 and Volkswagen e-Golf were top of their shopping lists, but their top ten choices didn't feature Polestar, Ford or Kia. And certainly not Genesis.
As an indication of how far the fleet sector has progressed along the road to electrification, the Government's recent withdrawal of the Plug-in Car Grant barely created a ripple among our audience of 200 fleet buyers. Their EV strategies are signed, sealed and in the process of being delivered (when the new vehicle supply shortage allows).
"As an indication of how far the fleet sector has progressed along the road to electrification, the Government's recent withdrawal of the Plug-in Car Grant barely created a ripple among our audience of 200 fleet buyers. Their EV strategies are signed, sealed and in the process of being delivered, when the new vehicle supply shortage allows."
Ian Richardson, Managing Director, 360 Media Group Ltd
With battery electric vehicles (BEVs) now accounting for 14% of new car registrations YTD (2022), here are some key trends from the 360 Media Group EV Knowledge Bank that are likely to accelerate EV uptake:
Plug-in hybrids are no longer seen as stepping-stones to battery electric vehicles. Instead, with a greater choice of BEVs available, driver confidence in accessing charge points and a solid 200-mile range for most new models on sale, the demand for PHEVs is falling fast. In fact, just four out of ten fleets expect to place an order for a PHEV in 2022.


Over half of fleets are confident in the Government achieving its target to end the sale of cars and vans with internal combustion engines by 2030, barely 2,700 days away. We forecast that two out of every three UK fleets will order an EV during the next 12 months.


To sustain their level of confidence in EVs, UK fleets want greater certainty of benefit in kind (BIK) tax tables beyond 2024/25. There are growing concerns that HMRC is planning double-digit taxation on electric company cars. Whilst this is not as punishing as the 37% BIK tax levied on many ICE vehicles, it is worth noting that the higher list price of BEVs means the impact on drivers' tax bills would be significant.


Nearly one third (32%) of fleets still need convincing that the Total Cost of Ownership (TCO) of EVs is competitive with ICE vehicles. With a predicted new vehicle price parity of 2026, manufacturers and leasing companies have work to do.


Range anxiety has been replaced by charging anxiety. Compared to a five-minute fill-up with petrol or diesel, the time it takes to give EV batteries a charge that delivers a meaningful mileage is a key consideration for the largest fleets, with 73% wanting to see shorter charging times. Furthermore, if drivers have to stop to recharge their vehicles during the working day, it has a significant impact on employee productivity, yet it's a necessary evil for drivers without access to a home or workplace charger.


With Tesla trialling the opening of its Supercharger network to all makes and models, as well as 6,000 rapid and ultra-rapid chargers now available, most drivers are never far away from a superfast charging option. However, 84% fleets would like the capability to pre-book a charging slot to minimise waiting times.


Seamless payments – the Government has mandated that all fast, rapid, and ultra-rapid charge points must offer pay-as-you-go debit or credit card payment options; and 90% of fleets agree that access to frictionless payment solutions is vital.


The end of the Electric Vehicle Homecharge Scheme has reinforced the desire to bundle the cost of a home charger with the monthly leasing rental – 57% of fleets request this.


Fleets cite the increased availability of public charging as an enabler for future EV investment. There are more than 32,000 public charging devices in the UK, yet one in four fleets expect to see more charge points – the ratio of chargers to EVs is going to become a critical measure, particularly in EV hotspots, such as cities with clean air zones.


Over 30% of fleets would like to see more EVs with longer ranges. Across the company car parc, 43% of vehicles make frequent national business journeys (travelling 100 plus miles per journey). Fleets that run these EVs remain concerned about the lack of charging at destinations, which will add to downtime for the driver as they seek charging options. This will become even more acute in winter when colder weather shortens EV range.
Light commercial vehicle fleets
Van and LCV fleets have been much slower to adopt electric power trains than car fleets, with a lack of cost-effective vehicles, a very limited choice of operationally capable vehicles, and no benefit-in-kind tax benefits to sweeten the charging inconvenience for drivers.
More recently, however, the choice of e-LCVs has broadened significantly, with the all-new Ford E-Transit set to lead the charge.
To support electrification efforts in the LCV sector, fleets want to see:
Dedicated LCV charging stations or bays, with parking spaces big enough to accommodate a large van. A whopping 86% of fleets cite this as a priority.


Almost half (48%) of van fleets would like access to an individualised procurement study that identifies the optimum e-LCVs for their fleets.


Reimbursing e-LCV drivers for charging costs is proving to be a headache for fleet operators, who are having to reconcile costs from home, workplace and public chargers. HMRC's AER (Advisory Electricity Rate) woefully underestimates the true electricity cost per mile of an e-LCV. Overall, 43% of fleets seek an electric charge payment reimbursement solution to help them manage home, public and workplace charging transactions. This is currently their number one administrative burden.


Almost one in four fleets would consider leasing a second-hand e-LCV to help familiarise their drivers with the charging requirements.


Access to on-street charging is a priority for many van fleets. It is expected that between 50-70% of van drivers will not have access to off-street parking, where they could accommodate a home charger, so the location of convenient, local, reliable charge points is essential for most fleets. Whilst various solutions are being installed, a lack of confidence in a comprehensive network is a red line for many fleets.
Finally, it is easy to get caught up in the headline-grabbing excitement of the UK's major fleets, such as Centrica and Mitie, committing to electrification within challenging deadlines. Still, it is important to remember that 99% of UK company vehicles are operated by SMEs, where decision makers spend less time running their fleets - sometimes just a few minutes per week. These businesses need advice, information and support, such as webinars, guides, test drives and policy updates, to help familiarise them with EVs.
The UK has come a long way, but there remains much more to do.