Multiple hurdles ahead for franchised dealers
In this section, the NFDA provides an overview of the latest work and research it is doing to support franchised dealers.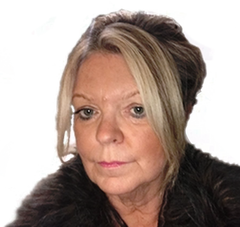 Sue Robinson, Chief Executive of the National Franchised Dealers Association.
Despite robust demand from consumers, new car sales are being significantly affected by global supply issues. With potential changes to the relationship with OEMs, fast approaching deadlines to decarbonise transport and a continuously evolving consumer demand, NFDA is supporting dealers through challenging times.
Block Exemption regulation and agency models
NFDA has been working closely with its legal team to assess the possible scenarios for the future relationship between dealers and manufacturers. We continue to liaise with dealer members and dealer councils as well as OEMs.
The key issue NFDA has been highlighting with the possible advent of agency models (which can and will vary depending on the agreement of each manufacturer) is the potential threat to intra-brand competition, subsequently affecting value for consumers.
Sue Robinson, Chief Executive of the National Franchised Dealers Association, said: "Preserving healthy intra-brand competition and allowing OEMs to adapt, innovate and drive efficiencies are not mutually exclusive.
"If inter-brand competition is reducing, which it is, then in order to protect consumer welfare, as well as dealer employment and investment, it is crucial that legislatures and regulators take steps to safeguard competition at the retail level."
In its response to the Consultation Position Paper and Response to the Competition and Markets Authority (CMA) on "Retained Vertical Agreements Block Exemption Regulation" NFDA highlighted that the current Retained VBER review affords the CMA the opportunity to develop and/or improve appropriate sector-specific regulation (or guidance) to address these concerns, without creating a regulatory framework that prevents OEMs and distribution channels from adapting to market evolution and economic shocks.
Sue Robinson added: "Addressing these issues will work towards preserving and enhancing the benefits that consumers have experienced historically through strong intra-brand competition. These benefits are currently at risk as a result of increased OEM focus on cost reduction and profitability."
NFDA has called for insightful and balanced regulation, which:
Fosters confidence and investment at all levels of the supply chain, including in offline and online retail channels, through fairer, more transparent and predictable terms.
Accommodates new product development and evolving consumer preferences, reducing the burden of unnecessarily prescriptive and onerous standards in selective distribution systems.

Improves the competitive independence of those closest to the consumer (notably retailers) and allows them to adapt to changing market forces.

Recognises the value of retailers as a crucial interface between OEMs and customers and prevents unfair discrimination against retailers.
"Recent industry insights and the decline in new car sales while dealerships were shut show that physical showrooms continue to play a vital role in the car buying process."
Sue Robinson, Chief Executive of the National Franchised Dealers Association (NFDA)
Although the pace of the electrification within dealerships will be primarily dictated by manufacturers, franchised dealers continue to work hard to facilitate the transition to electric vehicles by investing in their sites and informing their customers.

In October, NFDA announced the reopening of its Electric Vehicle Approved (EVA) accreditation scheme. EVA was developed to recognise the efforts and investments that retailers make in the EV sector to, ultimately, improve the consumer experience. Under the scheme, which is backed and co-funded by the Government's Office for Zero Emission Vehicles (OZEV), retailers are independently audited by Energy Saving Trust to verify that they meet a set of standards covering all areas of the EV buying journey from retail to aftersales. Since the launch, OZEV has co-funded 100 slots each year. Over 200 retailers have now been accredited and applications are now open for EVA's third year.

Sue Robinson said: "While we continue to collaborate with the Government and our franchised dealer members to facilitate the journey to Net Zero, we must be mindful of the existing barriers facing businesses and consumers. In particular, the need to continue to improve our charging infrastructure and the importance of financial incentives to ensure all motorists and not just the more affluent ones can switch to an EV".
Market demand and meeting customers' needs
With supply issues causing severe delays in the new car market and affecting sales as a result, retailers are faced with the arduous task of managing customers' expectations. A robust used car market and the ever-increasing appetite for electric vehicles has been helping to meet demand, but challenges remain. As consumers' behaviour evolves and expectations of what retailers should offer increase, dealers are benefitting from the lessons learnt during the pandemic.

Digitalisation continues to advance with retailers aiming for a seamless customer journey, where their digital experience needs to be carefully designed to accommodate those that want to carry out a large part of their buying steps online. The variety of elements retailers have adopted to improve their buyers' experience remain crucial, from enhanced digital communications to personalised videos.

Sue Robinson comments: "The crucial role played by physical dealerships in today's marketplace cannot be underestimated. A large proportion of motorists want to see the vehicle they are going to buy and to speak with industry experts for advice and reassurance, especially when they switch to a completely different car, as is often the case with EVs.

"Franchised dealers have repeatedly proved their resilience and ability to adapt, especially during and after the pandemic. Going forward, they must remain agile to further embrace changes and opportunities".
Dealer engagement: meetings and working groups
Through regular working groups and dealer meetings, NFDA can address the most significant issues facing us and drive the sector forward thanks to members' invaluable input.

On the HR and employment front, dealers have seen a requirement to recruit for new, innovative, non-traditional roles, with NFDA's Drive My Career supporting them through its campaigns. This changing skill set has pushed the industry to engage with a different talent pool, often with experience from outside of the automotive sector. Plus, the subject of diversity in the workplace has become even more important.

NFDA's F&I group continues to hold extremely focused, engaged meetings, currently updating dealers on the work carried out by the FCA following the introduction of the new rules on commissions.

Additionally, our relaunched Aftersales and our new Marketing Working Groups are looking at a variety of practical and strategic issues; in particular their focus is on how the shift in demand for EVs is changing and shaping dealers' activities.

Sue Robinson concluded: "The need for a close, mutually beneficial relationship between NFDA and franchised dealers has never been more apparent. NFDA will continue to liaise with franchised dealer members, Government and industry bodies on behalf of franchised dealers to safeguard their interests".