The changing face of automotive retail
In this section, the NFDA provides an overview of the franchised dealer landscape including changing workforces and the transition to EVs.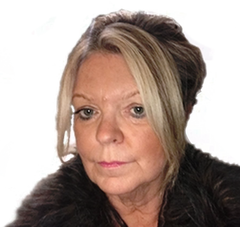 Sue Robinson, Chief Executive of the National Franchised Dealers Association.
The unexcepted challenges that have faced dealers over the past months have had a major impact on franchised dealers' strategies and consumer behaviours.
Consumer expectations have changed and although feedback from franchised dealers suggests they are not yet seeing a radical shift in customer behaviour; businesses have had to accelerate their digitisation strategies.
A larger proportion of the buying process is being carried out online, but the proportion of cars purchased entirely online remains relatively small. Buying a vehicle is generally the second largest purchase after a house and people want to be reassured.
Recent industry insights and the decline in new car sales while dealerships were shut show that physical showrooms continue to play a vital role in the car buying process. Potential buyers place huge value on their interaction with retailers as they look for advice and reassurance, especially when they're considering buying a vehicle, they may not be fully familiar with. People want to see; touch and test drive the car they are going to buy.
With sales facilities closed or heavily restricted, dealers rapidly adopted a digital sales presence to ensure they could meet their customers' needs. Being able to operate remotely and provide customers with 'click and collect' and deliveries of vehicles bought online was key whilst showrooms had to stay shut.
A study by AM-Online in early 2021 showed that 76.3% of franchised dealers had adopted a full end-to-end online retail offering, with 81.6% using live vehicle video tours and 72% utilising home deliveries.
A seamless combination of a robust digital strategy and a physical presence that meets consumer needs are increasingly important. This allows dealers to serve with equal success and efficiency all customers – those who are more confident with a large part of their buying process taking place online and those who would rather base their decision primarily on their visits to the showroom.
As social distancing regulations remain in place, aftersales departments continue to adjust processes to keep both staff and customers safe. By offering staggered appointments for service through robust online booking tools, dealers have been able to continue to build both customer loyalty and satisfaction scores.
Retailers' resilience and ability to adapt quickly has proved crucial over the past months and will remain essential over the coming years.
"Recent industry insights and the decline in new car sales while dealerships were shut show that physical showrooms continue to play a vital role in the car buying process."
Sue Robinson, Chief Executive of the National Franchised Dealers Association (NFDA)
It has become evident through dealers' engagement via the NFDA HR Working Group that the transition to digitalisation and its associated practices have led to a requirement for a differently skilled workforce in the industry. Handover technicians, digital marketeers and staff skilled in video editing are just some of the attributes and roles now being looked at by dealers.
Although there are generally fewer vacancies available than there used to be, dealer recruitment plans have bounced back after the shock caused by the pandemic. Many dealer groups have reopened their apprenticeship programmes and NFDA continues to encourage young people into automotive retail through its Drive My Career platform and related campaigns that promote the exciting aspects of a career in our sector.

Encouraging consumers into electric vehicles (EVs) remains a challenge following cuts to the Plug-in Car Grant and Van & Truck Grant (PiCG), combined with the higher upfront cost of EVs and lack of new vehicle supply.
Following the changes to the PiCG, NFDA has maintained open lines of communication with the Department for Transport (DfT) and the Office for Zero Emission Vehicles (OZEV). The relationship resulted in a membership forum with DfT, discussing the rationale behind the cuts and lack of advanced warning. Subsequently, NFDA has also highlighted the benefit of a more transparent allocation of treasury funds, providing consistent pricing for franchised dealers, ultimately, to the benefit of the consumer.
Since dealerships reopened, the sale of EVs has continued to perform well. Recent SMMT figures show that EVs have been performing well with battery (BEV) and plug-in hybrid electric vehicles (PHEVs) achieving a 21.7% market share, overtaking diesel vehicles at 18%.
EVs still represent a small proportion of the overall car parc although Auto Trader data suggests that by 2025, EVs and alternatively fuelled vehicles will make up 28% of all vehicles on the road.
Dealers play a crucial role during this transition for the new and increasing used market, especially in terms of informing their customers and helping them find the vehicle that suits their needs and driving habits. NFDA continues to develop the Electric Vehicle Approved (EVA) accreditation scheme to set industry standards in EV retail and aftersales and give consumers the reassurance they often need when buying an electric car.
The Block Exemption Regulation is currently under review, additionally, there is currently speculation around changes to the dealer-manufacturer business relationship with the advent of agency models. As a result, NFDA, assisted by our retained legal advisers, has set up a steering group of dealers to look at the issues and seek a clearer understanding for the industry.
Over the coming months, NFDA will be working closely with members and partners to address these matters on behalf of the retail side of the automotive industry. We will keep our members informed and encourage franchised dealers to get in touch with us if they have any concerns.
NFDA is the trade association representing franchised car and commercial vehicle retailers in the UK, NFDA is the voice of automotive retailers. For more information, please visit www.nfda-uk.co.uk or email nfda@rmif.co.uk