The used EV revolution is happening now.
Be prepared.
In this section, we cover the rapidly maturing used EV market in the UK and reveal the latest consumer sentiment.
While the sector mainly talks about new EVs in discussions about the road to electrification, we believe it is the used market that holds the key to unlocking mass consumer adoption. While admittedly still in its infancy, the used EV sector is rapidly maturing and will soon become the dominant retail channel for EVs.
In its 6th Carbon Budget, the Committee on Climate Change (CCC) has predicted the battery electric vehicle (BEV) share of the UK used vehicle parc to be 28% by 2030, much more ambitious than the 16% predicted in the SMMT's recent 'central scenario'. The 6th Carbon Budget also indicates the share will be 64% by 2035 compared with the SMMT's 46%. Currently, there is a 0.6% market share for BEVs in the UK used vehicle parc, while alternatively fuelled vehicles as a whole account for 2%. So, a long way to reach the numbers predicted, but the government's approach of 'carrots and sticks' should ensure we should get there one way or another.
Millennials and Gen Z will propel the mass adoption of EVs. Those consumers, driven by a coronavirus-influenced rejection of ride-sharing and public transportation, are increasingly embracing car ownership and 30% of them say they want to drive an EV. This number will only increase as the technology becomes more affordable.
While forecasts will understandably vary while so many factors are still unknown, it's clear that the industry needs to start thinking about how to service a growing used EV sector. As we reported in the first issue of AutoFocus, knowledge and experience of EVs is still very low, and as an industry, we need to train people now to help improve consumer confidence.
Aftersales are a vital component of the used car industry, so fleets and dealers need to start thinking about how they can transform their services for an electric future too. EVs inherently have very different service, maintenance and repair needs compared to petrol and diesel vehicles, requiring new talent or robust training for existing mechanics.
Although the existing used vehicle parc will protect the aftersales sector from the worst effect in the short to medium term, once EVs begin to dominate new vehicle market share, the influence in used and subsequently aftersales revenues will be affected very quickly. We need to anticipate how quickly this change will happen. It's easy to think that 2030 is a long way down the road but it won't be a sudden change around that deadline, it's happening right now.
Changing consumer buying habits
Predictions that used consumer attitudes towards EVs are changing are confirmed in a recent Auto Trader report. Recent data shows that interest in EVs is climbing with 9.6% of all cars looked at falling into that category, while the number of EVs on Auto Trader has risen five-fold in the past five years. Historically, spikes in activity have been observed when the government makes announcements related to the EV sector, but general interest has clearly risen since the start of 2020.

The volume of EVs finding new owners is growing significantly, and while the statistics look impressive, we must remember they are from a low base. But nevertheless, consumer interest is gathering a head of steam, and the number of EVs now available is unrecognisable versus just a few years ago. By definition, the number of EVs reaching the used market is therefore set to grow, albeit in the medium term, the supply issues discussed will stifle this to some degree and this could present a risk to future pricing. The difference between supply and demand is more apparent for premium brands compared to volume brands.

An electric vehicle buyer has different priorities and searching behaviours than typical petrol or diesel vehicle buyers. Generally, buyers looking for an EV have a higher level of researched knowledge before entering the buying process and are less interested in the brand or models they choose, but rather the specification. This is because traditional brand loyalties no longer exist in the same way, which has enabled many brands - some new - to quickly grab market share while the market is in its infancy.

EV share of daily ad views - Jan 2020 to June 2021
Consumer opinion on used EVs
A Regit consumer survey carried out for this report has revealed improving sentiment towards used EVs. Over half (56%) of respondents said they would consider an EV as their next car, and when asked if it would be new or used when they eventually buy one, 45% said they would consider buying used. This does mean however that over half of prospective EV buyers expect to buy new. The sentiment behind these warrants further exploration and is something we will revisit in a future issue of AutoFocus. But it does support the growing view that consumers need help understanding the value of EVs in the used market too. Issues like battery condition are still a comparative unknown. With the current emphasis solely on new vehicles, governments should be encouraged to follow the lead of Germany in establishing incentives to encourage buyers into used EVs.
Sentiment towards EVs more generally continues to improve as well. Nearly eight out of ten (79%) of consumers believe that a vehicle's emissions are a significant factor when considering their next vehicle purchase and over two-thirds (64%) were in support of introducing clean air zones in the UK's most polluted towns and cities to improve air quality.
"To support electric vehicle uptake, we believe we need to see greater incentives, investment and information from the government. Greater incentives to deal with the prohibitive up-front cost for many consumers and lack of consumer choice, both on new cars but crucially also on younger used vehicles.

"More investment to get over the infrastructure barrier. Perception of infrastructure issues is one of the top two barriers (after cost) listed by consumers. Lastly, we believe we need to see more information to make this new industry understandable to all. Two-thirds of consumers we asked don't know government grants are even available, let alone understanding the different charging speeds."
Jon Davies, Brand Partnerships & EV Strategy Director, Auto Trader UK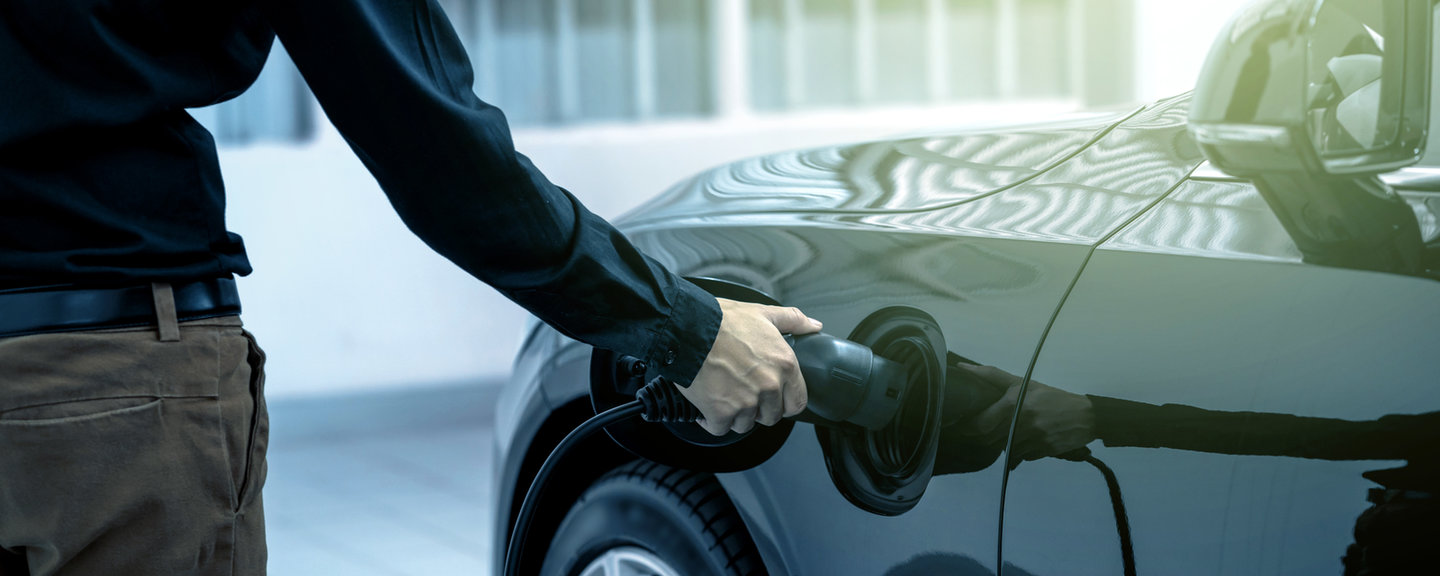 Used EVs and the wholesale sector
While there is a mixed approach towards stimulus for EV sales across the UK and Europe and results are questionable, we know that used EVs are on the rise. With forecasters predicting as much as a 40% market share for the technology by 2030, what will this mean for the remarketing and wholesale sector?
Overall numbers of EVs in the wholesale market are currently low which is to be expected as consumer adoption is only just starting to pick up. The majority of EVs entering the used market are – and will continue to be for the medium term – from the leasing and PCP sectors. Considering the typical ownership lifecycle of cars bought in this way is around three years and the volume of EVs registered has escalated within a similar time frame, it stands to reason the number of EVs entering the used market is set to increase markedly. Nevertheless, for the volume of EVs entering the wholesale marketplace to increase significantly, consumer adoption must increase first.
For the available vehicles, battery health is proving to be more important than the condition of the car, but prices remain volatile which is impacting buyer confidence. More consistency in residual values is needed to improve confidence and the quicker we can achieve price parity with similar petrol or diesel cars, the better.
It's clear is that more government support is needed urgently in order to ensure new and used EVs are accessible to all. Our Regit consumer survey also revealed that charging infrastructure comes second on the list of main concerns consumers have towards EVs, and recently fleet operators have backed this up by saying that public charging is still the biggest barrier to mass EV adoption.
What's more, many consumers aren't aware of the existing available support. A recent poll by the AA revealed that just 37% of people were aware of the reduced vehicle excise duty on EVs and only 28% were aware that EVs can be exempt from congestion and parking charges in some areas. The schemes and incentives that most people had never heard of include lower benefit-in-kind for company car drivers (69%) and the salary sacrifice scheme (69%).
Support is out there, but governments in all markets need to do more to educate consumers. At the same time, there should be more support for the growing used EV sector: without incentives, the risk is that in many cases, it will be more cost-effective over the ownership lifecycle of an EV to buy new than used, even though a used EV represents a great entry point for many consumers at a fraction of the cost. This is a challenge the sector must address.
"The research overwhelmingly shows that UK motorists consider environmental impact as a key ingredient behind a car buying decision.
"As calls for bans on highly polluting vehicles from town and city centres grow, we're seeing the introduction of more and more ULEZ and CAZ across the country and the research shows that the majority of motorists support their introduction.

"At Regit, our EV concierge team data is also showing that the introduction of ULEZ and CAZ is leading to significant spikes in enquiries for electric cars as both private and commercial road users worry that demand will outstrip supply.

"For manufacturers and dealers, this can only be viewed positively, as, despite the slow and often quiet rollout of charging infrastructure, Brits don't want to be hit with charges for entering ULEZ, for example. It's also clear they want to play their part in the fight against climate change and are willing to make a significant investment and adopt a change of habit to do so."
Chris Green, Regit CCO and founder